The newly crowned Miss Universe has gained much appreciation from around the world and 64 years of long drought, Iris has managed to break the long drought of France at Miss Universe. But despite of that, France seems to be not much impressed by the beauty.
If reports are to be believed, she has been ignored by President Hollande and fallen foul of France's distrust of money and success. 24 year old Mittenaere will receive a huge amount of $20,000 a month during her year as Miss Universe. According to sources, this amount has provoked horror in the country. The new magazine Le Point reported that Mittenaere has been facing "mounting criticism" over her "controversial salary". Another magazine, "Gala" called the Miss Universe pay cheque "stupendous". Another news website for student said that it was "exorbitant".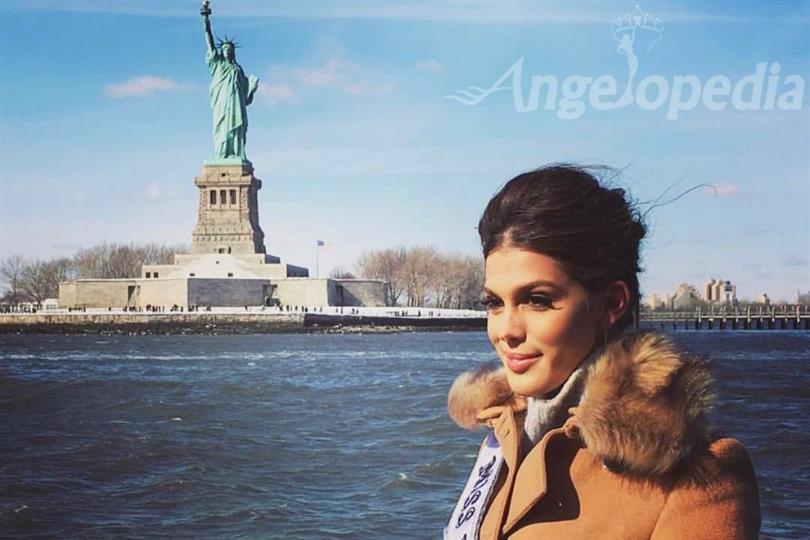 Critics are raising eyebrows and voicing out loud the fact that as Miss Universe she will live for 12 months in a 150 sq m flat in New York, which she shares with Miss USA, and wear a crown worth $300,000. In an interview with Le Parisien newspaper, Iris played down the controversy by suggesting that she did not know how much she would earn as Miss Universe. "For now, I have not been paid. I haven't even signed my contract. I'm waiting for it to be finalised and sent to France to have it translated."
After winning the Miss Universe title, Iris Mittenaere said that no French public figure had congratulated her on her victory. She said, "I didn't get a text message from François Hollande." According to reports Mr Hollande is upset about the Miss Universe is because it was linked to Donald Trump, who owned the pageant for almost a decade.
The newly crowned Miss Universe 2016 Iris Mittenaere has been occupied with her media tour, as seen on the social media pages of the Miss Universe Organisation. Iris too has been updating her fans about all the details of her travel and visits. She has been filling her instagram posts with her time to time update. Iris Mittenaere is upbeat about her duties and responsibilities and expressed her desire to work with Smile Train throughout her reign.