Miss Universe 2010 fourth runner-up Venus Raj has finally completed her master's in Community Development from the University of the Philippines. In 2008, she obtained her Bachelor's degree in Communication Arts, Major in Journalism, at Bicol University in Albay, with Latin honors (Cum Laude).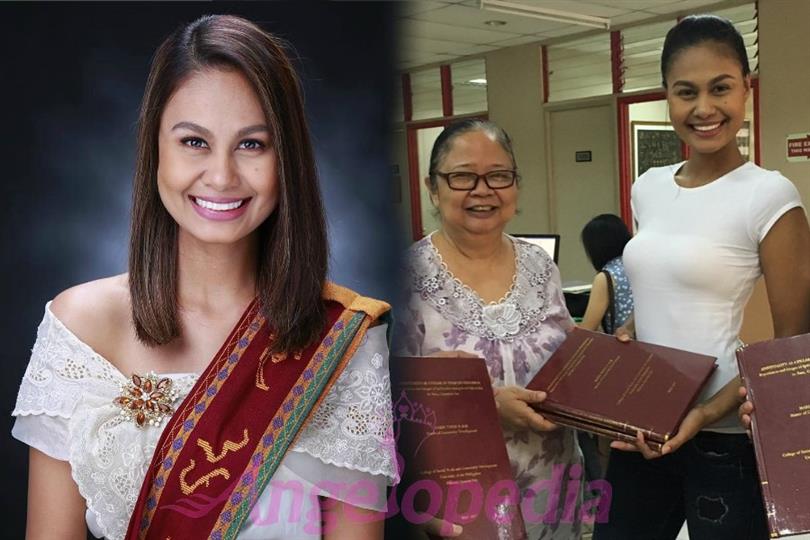 The beauty queen posted her graduation picture on her Instagram on Thursday donning a traditional UP sablay. She captioned the picture thanking everyone and saying, "who became instruments in making this journey possible. From the bottom of my heart, thank you. I can never boast of this moment. This is all by the grace of God."
She also shared a message for her fellow graduates that read, "Let us still consider ourselves students of this life. Never stop learning. When we stop learning, we stop growing. There are far more lessons that we have to discover. Don't be afraid of the process, God is with you," she said.
After her amazing Miss Universe journey, Venus Raj went on to become a television host until she took a break to finish her graduate studies. In one of her previous interviews, Venus Raj said that she took up community development to help the poor from her hometown in Camarines Sur.
Raj also competed at Miss Philippines Earth 2008 and was titled Miss Philippines Earth Eco Tourism 2008, and Fourth Runner-up to eventual Miss Earth 2008 winner Karla Henry. However, it was her Miss Universe stint that got her all the fame.