Remember the finale night of Miss Universe 2016, when Iris Mittenaere was crowned as the winner? Also, remember how Iris' boyfriend Matthieu was at the finale cheering for her ladylove? Well, all is not well in the hood now it seems. According to the recent reports, Iris Mittenaere is no longer together with her boyfriend Matthieu.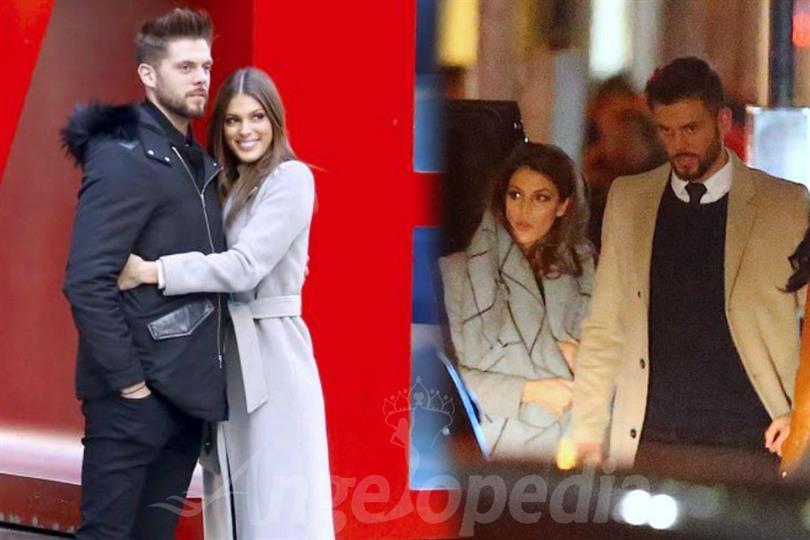 Asked by Gala, Miss Universe explained that her couple ended a little over three months ago, a few weeks after her coronation in Manila. The couple went on strong for about 4 years before heading for break up. Even though Iris did not reveal the reasons behind the breakup, speculations are rife that it's because of the beauty queen's tight schedule. "I was sad, it is always to be separated from someone with whom we have lived so many things, that we know by heart and who will become a stranger again. We wonder if we made the right decision … I feel better now, I feel I can be happy, that I have plenty of things to live in. Now I am relieved," said Iris.
In March, Iris shared with Closer Magazine that she is having a rough time in her relationship front, but the beauty queen also said that she was sure that they work past all the difficulties.
"Now that I am free – I always say that I was in a relationship but I never looked elsewhere – I think I have to take advantage of this opportunity to meet my Prince Charming. I would like to meet someone who loves me and whom I can love for decades, "she wished, as Gala explained.
Iris Mittenaere is in Ecuador for various humanitarian works and projects. She spent a day with children affected by the floods of winter 2017, at the home of Teresa Farah de Aurea, president of the Ecuadorian Red Cross Nucleus Guayas.
The beauty recently also graced the red carpet of Cannes and sizzled in a green coloured gown and mesmerized everyone with her magic. She has been fulfilling all her duties as a true beauty queen and does it with pure love and determination.