The official crowning of Miss Supranational Bolivia 2017 has been completed. The beautiful Romina Rocamonje has been crowned as the winner of the prestigious title. She will now represent her country at Miss Supranational 2017 beauty pageant in December. Rocamonje was crowned Miss Bolivia 2014 and also gracefully represented her country in Miss Universe 2015. She also won the title of Reina Hispanoamericana in 2014.
Also Read : Miss World 2016 Stephanie Del Valle teams up with LAPD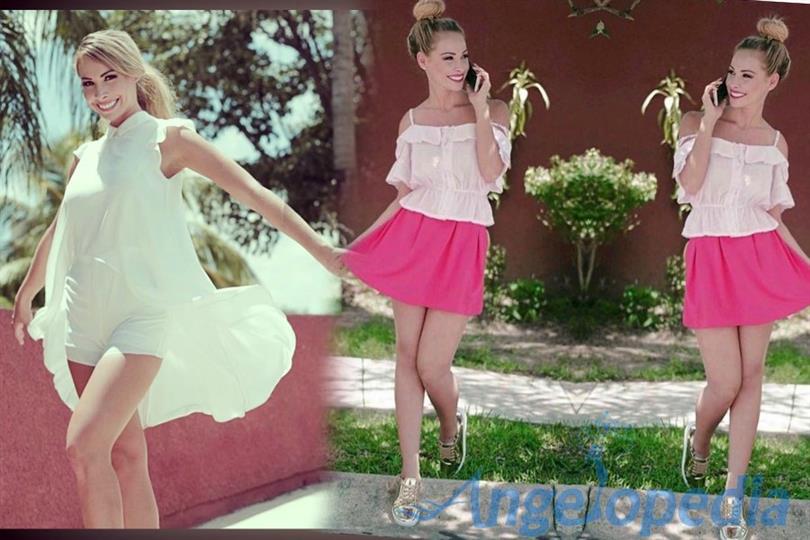 A talented and charismatic winner knows how to enthrall everyone. Her impeccable stage presence and aura are enough to take the attention. A young model is a student of Veterinary Medicine and Animal Science at the Autonomous University of Beni.
The multi pageant winner is all set to spread her magic at the International stage with her amazing charm and eccentricity. The beauty participated as the representative of the Department of Beni in the Miss Bolivia 2014 pageant that was held on July 31 in Santa Cruz and competed in several categories with other 22 stunning candidates from all over the country and finally won the hearts of people present.
With this, Romina had the responsibility of representing the highland country in Reina Hispanoamericana contest 2014. There were 24 contestants from several parts of Latin America. But Rocamonje came up as the shining winner. She also received some special awards such as Miss Cielo and Miss Elegance Rosamar.
Also Read : Priyanka Chopra criticised for her selfie at Berlin's Holocaust Memorial
She attained the right to represent the country in 64th edition of the Miss Universe contest and impressed everyone. This time as well, she is all set to compete in the Miss Supranational 2017 beauty pageant to make her mark. We wish the young lady all the very best for the competition.
A big congratulation to the winner from our side!