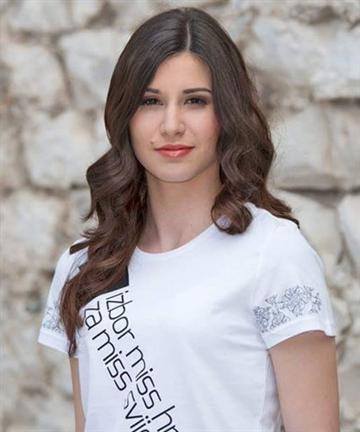 Angelica Zacchigna who is best known for her unique beauty and lively nature is not just a beauty queen, but also a hardworking, determined and career oriented lady. Angelica loves to sing in her spare time, and the gorgeous lady believes in chasing her dream of becoming a well renowned singer someday.
In an interview with our correspondent, the serene beauty Angelica Zacchigna, shared her thoughts, experiences, and aspirations in the world of pageantry. Below is the transcript of her interview-
Q.  How do you feel after becoming one of the finalists of Miss Croatia World 2016?
I feel lost and excited at the same time because this is for me a whole new world.
Q. How are you preparing yourself for the Miss Croatia World pageant?
I'm trying to stay focused on the objectives of the categories to obtain good results.
Q. Every great initiative branches off from a motivation, who was your role model behind stepping into the world of beauty pageants?
My mother 😀
Q. What according to you defines femininity? Who is the most treasured female figure in your life?
I think the femininity of a woman is being courageous, proud and strong inside even when the others think the opposite and prove it them gently and firmly, just like a woman can do. For me the most treasured female figure is my mother because she can do everything and always remain the simplest and the most feminine woman of the world due to its gentleness and tenacity.
Q. Tell us something that most people don't know about you?
I like to eat chips with nutella! XD
Q. What do you like to do in your spare time? Any special interest or hobbies?
I like to watch movies, go on a trip or go for a walk among nature.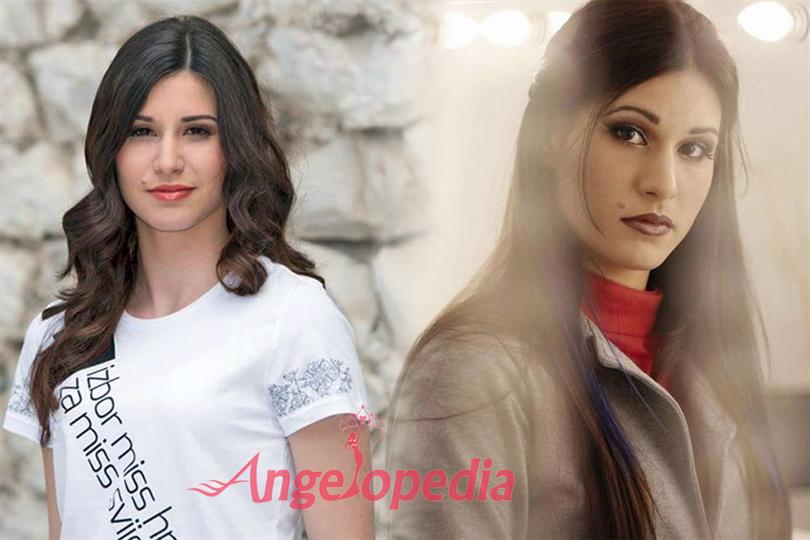 Q. What makes you a beautiful person (besides your 'killer' looks)?
I think what makes me a beautiful person are my moral principles, and my loyalty for the people I love.
Q. If you were invisible for a day, what all would you do?
I would go to all concerts or shows for free, obviously. 😀
Q. If you could define yourself with a "colour", what colour would you choose and why?
Red because I am a passionate person.
Q. What is special and unique about being a Croatian woman?
I am a woman of the world not only of Croatia but the Croatian women are unique for their beauty and liveliness.
Q. If you wish to write an autobiography, what would be its last sentence?
The show must go on.
Q. If you had to change one thing in your past, what would it be and why?
I would not change anything about my past.
Q. Precious or Priceless? What would you choose and why?
Priceless because it is a strong word with a powerful meaning.
Q. If not a beauty queen, what would you have aspired to be?
A singer.
Q. What message would you like to give to your fans on Angelopedia?
Hey people, thank you for all your support!!! <3