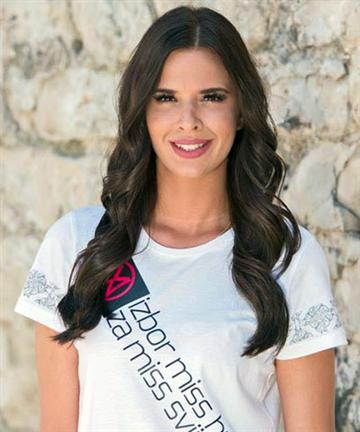 Charismatic diva Ivana Knoll was born in Germany and completed her higher secondary education in Germany itself. The amazing Ivana is very confident and has the ability to clinch the eminent crown of Miss Croatia World 2016. Ivana is passionate about dancing, especially for belly dance. The beauty queen also works as a dance teacher at Nefertiti school. She is smart, stunning and graceful, and these are the qualities that make her a true diva.
In an interview with our correspondent, the polished beauty Ivana Knoll shared her thoughts, experiences, and aspirations in the world of pageantry. Below is the transcript of her interview-
Q.  How do you feel after becoming one of the finalists of Miss Croatia World 2016?
Naturally, I feel exceptionally honored and grateful. Furthermore, our attitude to this kind of beauty competition should be accompanied with appropriate feelings, as we shouldn't be focused on winning and beauty itself exclusively.
Q. How are you preparing yourself for the Miss Croatia World pageant?
I enjoy dancing, not just in sake of having a fit body, but also for its calming impact on me. Consequently, I will probably dance as much as I could  until the pageant in order of reaching mentioned state of calmness and restlessness.
Q. Every great initiative branches off from a motivation, who was your role model behind stepping into the world of beauty pageants?
I have always admired women who were aware of their beauty, but never really let it to take over their personality, which means they didn't enjoy being stigmatized by beauty exceptionally, but for eloquence and intellect as well. For example, Cindy Crawford, Linda Evangelista, Angelina Jolie and so on…
Q. What according to you defines femininity? Who is the most treasured female figure in your life?
In my opinion, femininity is made of the right amount of elegance and sophistication combined with character and the way one feels about them self. The most treasured female figure in my life is my mother, definitely. She made me confident and thought me how to love and appreciate myself the way I am.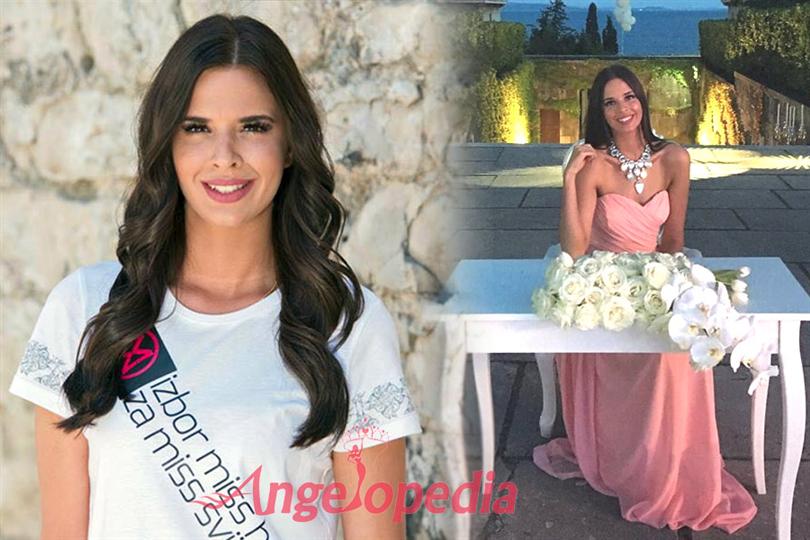 Q. Tell us something that most people don't know about you?
I may look a bit cold and heartless, but that is actually very contradictory to my real personality. Further, I am deeply emotional and sensitive, but I consider we shouldn't really let that emerge, except for, in front of special people, to whom we trust unconditionally and can rely on.
Q. What are your hobbies and interests?
I am usually spending my spare time with my boyfriend, as I enjoy his company the most. Otherwise, as I have said; I prefer to dance and encounter as much as possible new experiences which will be useful for my future.
Q. What makes you a beautiful person (besides your 'killer' looks)?
I think, my joviality and sincerity, is what actually makes me beautiful, and what should make everybody beautiful.
Q. If you were invisible for a day, what all would you do?
I would probably do all of the things I have always wanted to, but was uncomfortable in front of specific people, or publicity generally. Maybe, take a walk while it's raining, with the music on, attend a nightlife in sneakers and a sweatshirt….
Q. If you could define yourself with a "colour", what colour would you choose and why?
Red, as it is the color of passion, and is intensive just as my personality.
Q. What is special and unique about being a Croatian woman?
I don't see myself as a citizen of just a specific area, I find myself as a citizen of the world. But what is characteristic for Croatian women is directness, loyalty and prudence.
Q. If you wish to write an autobiography, what would be its last sentence?
"…but tomorrow is a new day."
Q. If you had to change one thing in your past, what would it be and why?
I don't think I would really change anything. Everything, thick and thin, is what made me the person I am today.
Q. Precious or Priceless? What would you choose and why?
Priceless. As its essence interprets, that is something which no value could be added to, something pure and infinitely beautiful.
Q. If not a beauty queen, what would you have aspired to be?
My main goal in life is being a good human before all. Whatever life brings me, I would like to go with honesty, consistency and dignity trough it, because after all that is what really matters.
Q. What message would you like to give to your fans on Angelopedia?
Thank you for your support, because we are all secretly fond of attention and other people's acknowledgement. That is always wind in our back.