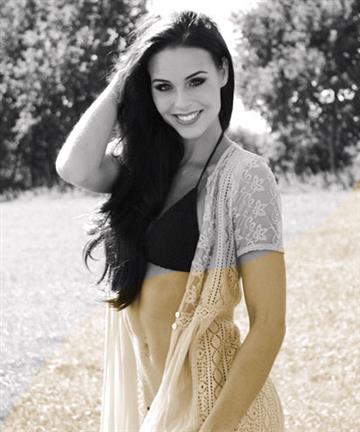 Miss Grand Netherlands 2017 Kelly van den Dungen is Netherland's representative to Miss Grand International 2017 pageant. The beauty is currently studying media information and communication in Amsterdam and works for the television producing company, Talpa. She is also an acrobatic gymnastics champion which she won in the 2012. Kelly is not new to the world of pageantry, and was one of the runner-ups at the Miss Progress 2015 pageant. She won the title of Miss Progress Environment. At the Miss Netherlands 2016 competition, she was adjudged 2nd runner-up. Kelly was also one of the finalists for Miss World Netherlands 2016.
With so many titles under her belt, this beauty is moving ahead to mark her niche at the Miss Grand International 2017 pageant. So, without any further ado, let's get to know more about the beauty. Below is the transcript of the interview with Miss Grand Netherlands 2017 Kelly van den Dungen…
Q. Congratulations on winning Miss Grand Netherlands 2017, how does it feel?
The moment I heard my name called out, I had to cry. I follow beauty pageants for a very long time and it is a dream come true to participate in an international grand slam pageant and put the Netherlands on the map! All the same, it felt like it was not real, only the next day when I got cards, flowers, and congratulations from my family and friends,  I realized it was true and I was very happy. 🙂
Q. The world celebrates you as a newly crowned beauty queen but would you like to give us a glimpse of your veiled personality?
I am a die hard, if I put something I dream of in my head, I want to make it come true. Therefore, I can have a one track mind. I also am compassionate, warm and spontaneous. I love to be among people.
Q. Would you like to share some uniquely saccharine moments of your childhood with us?
What I did in my childhood was tricking people with my twin sister. By pretending to be my twin and the other way around, some people were totally confused and we thought that was very funny. 🙂
Q. Every great initiative branches off from a motivation, who was your role model behind stepping into the world of beauty pageants?
I don't have one specific role-model. I started to follow beauty pageants through social media some years ago and I thought that the girls were very powerful. With a lot of self confidence and believe in themselves, that appealed to me very much. I had the opportunity to accompany Miss Grand International Ariska during her visit to the Netherlands and I was very impressed by the way she takes her responsibility as an international beauty queen. She really understands how to be an example to others. I hope that I can be a role-model like that one day …
Q. Who is your most loved beauty pageant winner till date, who has also inspired you to grow up as a beauty queen?
As I mentioned in the previous question I was really impressed by Ariska, Miss Grand International 2016. She inspires me to work even harder to prepare for this year's Miss Grand International. She is not only a beauty queen, but also understands how to combine her title and being a stand for the Stop the War and Violence campaign. She really touched the hearts of so many people at the moment we remembered the casualties of war, when we laid flowers at the Dachau Monument.
When I look at the past, the one who really inspired me is Angela Visser, Miss Universe 1989, this was the last time the Netherlands won a major international pageant. Even though it is a long time ago, she is still proud to be Miss Universe and she understands what she still means to pageant fans all over the world.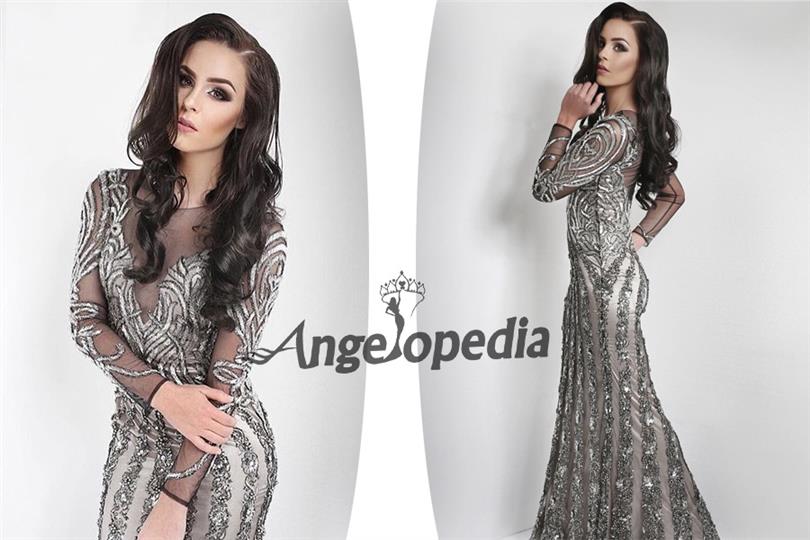 Q. How are you preparing yourself for the Miss Grand International 2017 pageant?
I am being prepared for the international pageant by 12 Months of Beauty.
One of the prizes of the Miss Grand Netherlands 2017 pageant is coaching by personal trainer: Brian Blijd is coaching me mentally and physically. He makes sure I can focus completely on the Miss Grand International pageant and that I am in good shape. Besides that I also get catwalk training by Glendance and english diction lessons.
For the competition I have a team working on my wardrobe. My evening gown will be designed by dutch designer Bjorn Kersten and will be completed with jewellery by BaroQco Jewels from Indonesia.
I will be fit and self-confident when I leave for Vietnam.
Q. Who was your biggest source of strength and support as you competed for the coveted national pageant?
My biggest source of strenght and support is Eline, my twin sister. We always support each other. Maybe it sounds strange, but when one is nervous, the other one is also nervous. By telling me I can do it, she gave me lots of energy and that made me feel relaxed. She really understood me and felt how very much I wanted this. That is a very special feeling.
Q. What according to you defines femininity? Who is the most treasured female figure in your life?
To me, femininity means above all accepting who I am and living my life accordingly.
My most treasured female figure, of course, is my mother, she always is there for me and she guided me towards the woman I am today.
Q. If you wish to write an autobiography, what would be its last sentence?
"Never give up on your dreams"
Last year I participated in the Miss Nederland pageant, the winner represented the Netherlands at the Miss Universe 2016 pageant. I became 2nd runner-up but I really wanted to represent my country at a grand-slam pageant. I never gave up on my dream, and now I am going to Vietnam to one of the biggest pageants in the world. So always believe in yourself and don't let others determine your dreams. If you really want something and you believe in yourself, there is always a way!
Q. What according to you is the true essence of beauty?
To me the very most important thing is your personality.
"Beauty isn't about having a pretty face. It's about having a pretty mind, a pretty heart and a pretty soul."
That makes someone a beautiful person! So that is the true essence of beauty.
Q. If not a beauty queen, what would you have aspired to be?
I love children. I would like to work with children and teach them about the world, making a difference in their lives. Guide them in their development and their independence. What is more beautiful than that? I would like to be a teacher!
Q. How do you balance your diet? What is your fitness regime?
As I said earlier, I got a personal trainer since I've been crowned Miss Grand Netherlands 2017. I go to the gym 3 to 4 times a week for 1 to 1? hours a session. I also got a dietary schedule, so  I learned how to eat sensibly and regularly: I have 6 meals a day, and I look forward to dinner the most with fresh vegetables, rice, and fish, my favorite food.
Q. If you had to change one thing in your past, what would it be and why?
Fortunately, I don't have anything of which I would say: "If only I would have done that differently.".
I am a happy person and I have always been happy. I also think you never should look back with remorse, but look forward to the future and to your dreams
Q. What message would you like to give to your fans on Angelopedia?
Always stay yourself. That is the most important! Never try to copy or be someone else. Everyone is unique in their own way and that makes a person beautiful.
"Beauty begins at the moment you decide to be yourself.".