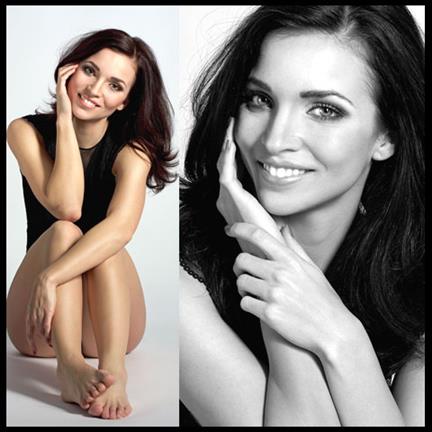 The amazingly gorgeous Mellisa Rizos is representing Greece at Miss Eco International 2017, and the beauty queen is really looking forward to competing at the pageant. It is her dream to become the next Miss Eco International. With her friendly attitude and aura, Mellisa is sure to win the hearts of the judges and her co-contestants. Graduating in Tourism Marketing, Mellisa has always had a special interest in promoting eco tourism. Winning Miss Eco International 2017 will give her a worldwide platform to stimulate organisations to continue to invest in eco-friendly initiatives.
In an interview with Angelopedia, the beautiful Mellisa Rizos shared her thoughts, experiences, and aspirations in the world of pageantry. Below is the transcript of her interview…
Q. Hi Mellisa, Congratulations on representing Greece at Miss Eco International 2017, how do you feel?
Thank you very much! I feel so thrilled and excited! Let the adventure begin!
Q. Every great initiative branches off from a motivation, who was your role model behind stepping into the world of beauty pageants?
To be honest, I don't have one specific role model who inspired me but for as long as I can remember, I've been intrigued by pageants. I found it so inspiring that all those women joined forces and were brave enough to put themselves out there for a certain cause. And now I'm one of them! Yay!
Q. How confident and prepared are you on winning the Miss Eco International 2017?
I'm quite confident about myself and I believe that I've prepared myself the best I can for Miss Eco International 2017 (thanks to the help of the people who support me!). Participating in this pageant is already amazing and winning the title would be a dream come true! But even though I haven't met the other delegates in person yet, I just know that we're all going to do our very best and that every girl has their own qualities and strengths. I can't wait to meet them and to share this once in a lifetime experience with them!
Q. What is your biggest strength which you think can make you win Miss Eco International 2017 title?
I would say that this is my loving personality which shows through my open-mindedness and friendly attitude towards others. Not only towards other people, but also towards animals and nature. Combined with my dedication and sense of humor, I hope to stand out.
Q.How do you wish to promote Eco Tourism all over the world?
I have a college degree in Tourism Marketing and eco-tourism has always been a special interest of me. Over the past decade, more and more tourism organizations and companies all around the world are starting to recognize the importance of taking care of the environment (their product) in a sustainable way. This is a great development! As Miss Eco International 2017 I will have a worldwide platform to stimulate organisations to continue to invest in eco-friendly initiatives. Through social media and the network of the partners I hope to promote those initiatives, making it easier for people who are planning on going on a holiday to find them.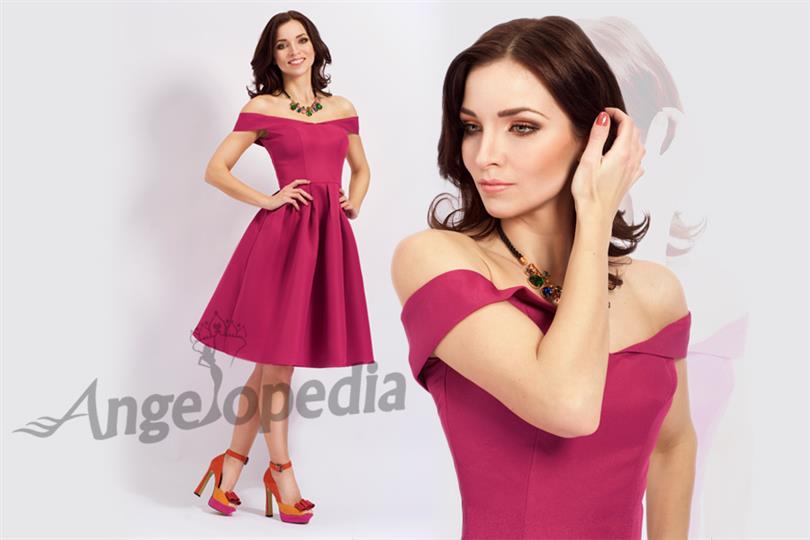 Q. What has been your experience so far in the world of pageantry and modelling?
Miss Eco International Greece 2017 is my first international title and I'm so proud of it! It's such an honour! In my daily life I work at a student sportscenter as a marketing employee but in my spare time, I love doing modelling jobs.
Q. Tell us something that most people don't know about you?
Most people don't know that I love to write. As a child, I had a very lively fantasy and I used to write stories, comics and theater plays which I made my little brother and our friends perform in our living room for our parents. I hope to write a book some day.
Q. How would you inspire those who are deemed not beautiful or not perfectly shaped?
I sincerely believe that beauty is not about having the perfect physical appearance. It's about being unique in your own way. There are so many people in this world, the only thing you have to do is to be yourself!
Q. Of these three which one superpower would you want to have for a day and how would you use it? 1) Be invisible, 2) Travel anywhere in a blink of an eye, 3) Change your appearance..?
Definitely the superpower to travel anywhere in a blink of an eye! I love traveling! It's the perfect way to meet new people, experience different cultures and enjoy the natural beauty of our world. Even as a young child I had the desire to explore the world. At the age of 11, I asked my parents if I could go on an outdoors summer camp for children because I wanted to go on a holiday myself. By the age of 17, I went on a high school exchange year to the USA. I might have been an explorer in another life! 😉
Q. Precious or Priceless, what would you choose and why?
I would say… both! Precious like all the happy moments I share with my loved ones, priceless because no one can take these memories away.
Q. If you were a judge of a beauty pageant, which qualities would you mark the contestants on?
Personally, I would mark contestants on their personality and outlook on life. I believe that it's important that she's confident to show her real personality in every situation. Whether she's on stage, doing an interview or engaging in other activities. To me, it doesn't matter if she has got some nerves. She's still doing what she's doing and that shows her adventures character and willingness to explore life.
Q. What message would you like to give to your fans on Angelopedia?
Like I said earlier, Miss Eco International 2017 is going to be my first international pageant so I'm very thankful and glad that there are so many loving people who support me! This gives me such a positive vibe! Thank you so much! I'm going to do everything I can to make everyone proud!