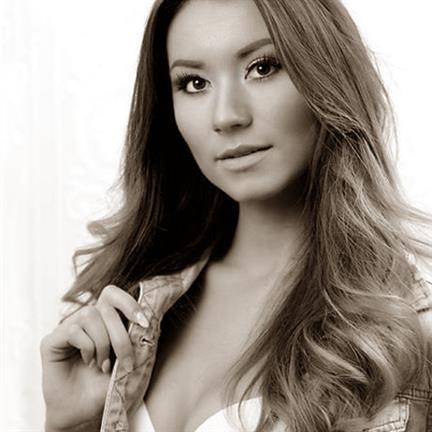 Gorgeous Tessa Le Conge, the first woman from Netherlands to win a Miss Asia Pacific International crown, is a simple, down to earth, and humble woman. She possesses a captivating personality, one that is filled with optimism and sophistication. Raised in a small town named Berlicum in Netherlands, this beauty pageant winner has a degree in Bachelor of Communications. The stunning communication advisor has also volunteered for Topsport Gelderland. She loves sports and activities which give her an adrenaline rush, such as jumping on the trampoline. The beauty had been crowned as the Miss Beauty of Gelderland and has been awarded many titles at the national pageant, too. The beautiful delegate is happy and convinced to have achieved her dream of winning an international beauty pageant.
In an interview with Angelopedia, the beautiful Tessa Le Conge shared her thoughts, experiences, and aspirations in the world of pageantry. Below is the transcript of her interview…
Q. Congratulations on being crowned as Miss Asia Pacific International 2016! When was the moment when you actually realize that you are a beauty queen now?
Thank you so much! It really took me a few weeks to land, but after I was crowned I called my family and they were so proud of me. They told me how everyone was watching and went insane when I won. That was the moment I thought: I really did it!
Q. What qualities of a queen do you believe you have always had in you?
The will of keep on going, compassion and a lot of positivity. I always try to look on the bright side of life: see what you can do, instead of what you cannot do. See what you have instead of what you're missing. You will notice you are way happier with yourself and everything around you. I think that is such an amazing thing.
Q. Miss Asia Pacific International celebrates 'Beauty in Diversity'. What do you think about 'Beauty in Diversity' and how would you relate to the theme?
I think the advocacy of Miss Asia Pacific International is really special. If you look good, beauty is everywhere in everyone. No matter what the color of your skin is, no matter what your religion is or how you look, everybody is beautiful in their own way. If you embrace your own individuality and qualities, you will find that sparkle in your heart. And you know what they say: inner beauty is outer beauty.
Q. What inspired you to walk on the course of beauty pageants?
What really appealed me is seeing the personal development of young, ambitious woman. That along with taking new chances and getting the opportunity to get to know a lot of inspiring people with their own stories, is really special.
Q. Did you face any moment of disappointment with yourself during the pageant journey, and how did you overcome it?
I didn't really face a moment of disappointment. This whole journey was truly amazing, an unforgettable experience. But… it is hard working. With only 2 or 3 hours sleep a night, you still have to give 100% of yourself, day and night. At one moment, everybody is getting tired including me. But for me, that was exactly the motivation to keep on going and not giving up on myself. And whether I won the title or not, at the end you know it was all worth it.
Q. What is the most memorable moment during the Miss Asia Pacific International 2016 journey?
That is a hard question haha! There a so many memorable moments for me, especially have so much fun with all the girls from over the world. But if I have to choose, it was the moment all the girls came to me right after I was crowned. I was really emotional to see that everybody was truly so happy for me I was chosen as the new Miss Asia Pacific International. I could really see the proud in their eyes. That really touched my heart. There was no hate or harsh competition, everybody was working together for an unforgettable experience.
Q. How would you inspire those who are deemed not beautiful or not perfectly shaped?
First of all, I don't think there is one typical form of beautiful or perfectly shaped. A curved woman is just as beautiful as a woman with smaller sizes. So to all woman who don't feel comfortable in their own skin: embrace your unique traits. Love your individuality, your values and of course the values of other. When you do that, you will find that sparkle in your heart. Don't forget to shine bright with it!;)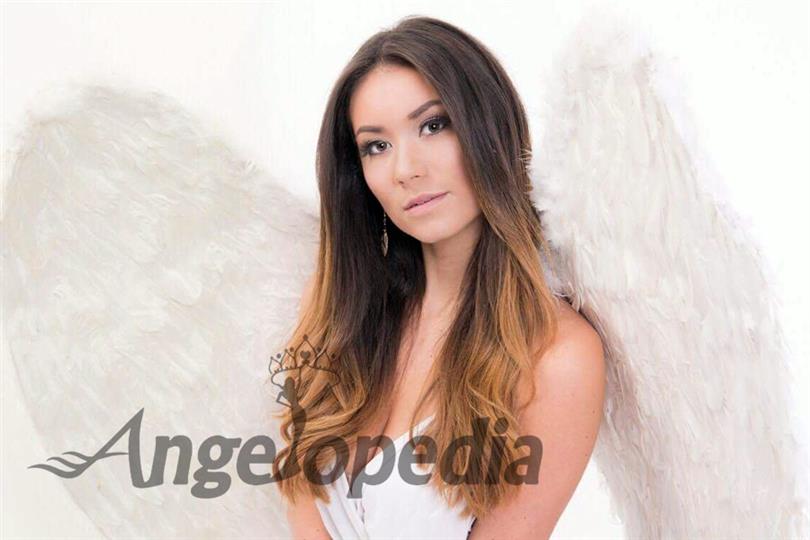 Q. If you were anything but a human, what would it be and why?
Hmm, I think it would be a star. When you stare at the sky at night, there are millions of stars and yet they are all different and stand out in their own way. People look at stars in their own way, some as a prayer, some as a good luck wish and some just to escape from reality and dream away. I hope I can inspire people as much as stars do, embracing their uniqueness.
Q. Would you like to share any dream or cherished moment of your childhood?
I would be honored to! I remember I always liked playing outside so much, especially on a swing. Trying to get a little higher on the swing every day, feeling like free bird. One day, I went to fast, fell off and broke my arm. But, that didn't matter because I reached my goal: going as high as I could on that swing haha! So always remember: sky is the limit. Even when you fall, just get up and try again!
Q. What is the most important thing/person in your life, the thing/person you feel blessed to have?
Good health and my loved ones (family and boyfriend). I know that is not common for everybody, so that is something I really cherish. They are the ones who always support me and having my back. Even when I am far away, I still have them close to me.
Q. Of these three which one superpower would you want to have for a day and how would you use it? 1) Be invisible, 2) Travel anywhere in a blink of an eye, 3) Change your appearance..?
Hmm, I think number 2, travel anywhere I can in a blink of an eye. How amazing would that be! There are so many places in the world I have never been. For me, sharing the values of positivity and beauty in diversity all over the world, is a realistic thing that really can make a difference. Seeing that people value their selves and others all over the world. That would be a dream come true.
Q. Which one contestant did you secretly admire but feared would take away the crown this year, before the finale night?
That is hard question. I didn't have one particular girl in mind, because I admired all the girls. A few were good in speeching, a few in walking etc. They were all so pretty, inside and outside. I loved learning about their cultures and values. Like I said before, I didn't feel a hard competition between us girls. Everybody worked so hard and deserved that crown. Crowned or not,  I think they are all winners. I told them I came home with 2 beautiful titles, but along with that, I came home with new friends from all over the world and a lot of new experiences.
Q. If you were a judge of a beauty pageant, which qualities would you mark the contestants on?
Of course there a so many qualities to mark on, but I think it's really important to see they are enjoying their time on stage. Having fun with each other, feeling comfortable in their own skin and shining. When you can do that, all the eyes will be on you.
Q. How would you like to spend this year of your life as a beauty queen?
I've got so many things in mind, but I want to keep on continuing with spreading the message of beauty in diversity and show people what you can do with a good heart. I hope to travel a lot and get to know more inspiring people from all over the world. And one of the most important thing, inspiring other people to embrace their selves and feel happy and cherished. Everybody is beautiful in their own way.
Q. What message would you like to give to your fans on Angelopedia?
I am so proud I have given pride to my home country the Netherlands and that is also thanks to you. I received so much support from all over the world, it really touched my heart. So I want to thank you all for your endless kind words. That is what I call exactly extraordinary magic woven through ordinary life. Feeling really blessed I found that and I also hope to spread it during my reign. Lots of love, your Tessa.