19 year old Shanaelle Petty is all set to represent Croatia at the Miss Universe 2017 pageant. Standing tall at 185cm, Shanelle was born in the Bad Kreuznach, Germany to an American father and Croatian mother. Shanaelle finished Terry Sanford High School in North Carolina. She loves to cook, play the piano and enjoys playing tennis and volleyball. The beauty speaks fluent English and Spanish, and aspires to work for NASA someday. Shanaelle has a unique charm about her personality, that is different from the usual Croatian beauty, and that is exactly what's refreshing and attractive about her.
Without any further ado, let's get to know more about Shanaelle Petty. Below is the transcript of the interview with Miss Universe Croatia 2017 Shanaelle Petty…
Q. Congratulations on being crowned as Miss Universe Croatia 2017! When was the moment when you actually realize that you are a beauty queen now?
Thank you for the congratulations. The moment reality finally set in was when I had my first photoshoot the day after the pageant.
Q. What qualities of a queen do you believe you have always had in you?
I believe I've always had the quality of always trying to abide by the golden rule. I believe a "queen" is a person who has inner beauty. Treating others with respect and kindness as one would wish to receive in   return is, to me, a pillar of inner beauty.
Q. What inspired you to walk on the course of beauty pageants?
Ever since I was born I have always looked up to my late mother and aspired to be like her. My mother participated in the first ever Miss Universe Croatia pageant in 1997. Consequently, participating in the           same pageant 20 years later has not only been a great honor but also a dream come true; I feel closer to her.
Q. Did you face any moment of disappointment with yourself during the pageant journey, and how did you overcome it?
I did not, I like to go into things without any expectations. You appreciate and enjoy life more that way.
Q. What is the most memorable moment during the Miss Universe Croatia 2017 journey?
I can't pick one moment, the whole journey was an experience to remember for a lifetime.
Q. How would you inspire those who are deemed not beautiful or not perfectly shaped?
Beauty and perfection are very subjective things, follow what you feel inside and love yourself.
Q. If you were anything but a human, what would it be and why?
I would be a Mantis Shrimp because they have 16 different color receptor rods in their eyes. I can't imagine how fantastic the rainbow would look like. (Rainbow would be feasible for them to see, given they live     in shallow reefs)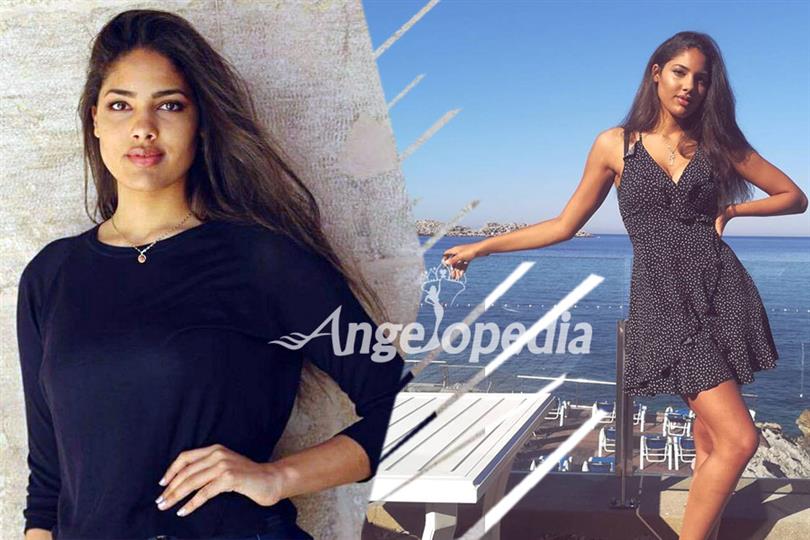 Q. Would you like to share any dream or cherished moment of your childhood?
Having lost my mom at a very young age, all my memories with her are greatly cherished. One of my most favorite memory of her is when she and I would cook her delicious pasta carbonara. It's still my         favourite type of pasta dish till this day.
Q. What is the most important thing/person in your life, the thing/person you feel blessed to have?
I feel incredibly fortunate to have the father and family that I do.
Q. Of these three which one superpower would you want to have for a day and how would you use it?
1) Be invisible, 2) Travel anywhere in a blink of an eye, 3) Change your appearance..?
I choose 2. I would visit every country and territory , take pictures of whatever I saw, and when I returned home I would print out the pictures and display them simply on a large blank wall.
Q. Which one contestant did you secretly admire but feared would take away the crown this year, before the finale night?
I didn't come into the pageant with any expectations on how I would do and even looking back now, I think every girl was deserving of the crown.
Q. If you were a judge of a beauty pageant, which qualities would you mark the contestants on?
On stage presence and the genuineness of their smile.
Q. How would you like to spend this year of your life as a beauty queen?
I would like to spend it by taking advantage of every opportunity and expanding my horizons.
Q. What message would you like to give to your fans on Angelopedia?
Firstly, I would like to sincerely thank anyone who is my fan. Your kind words, support, and presence means so much to me; I'm forever grateful. Second, I'd like to send the message that if you have a dream or a wish, no matter how far-reaching, don't ever be afraid to try, try, and try again; every outcome is positive in its own light.