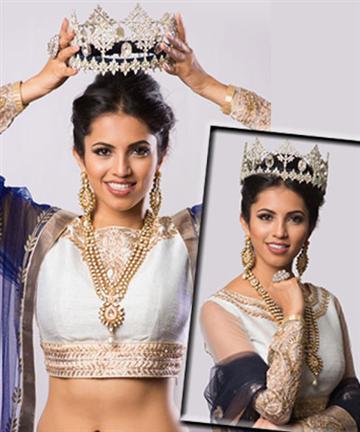 24 years old Fijian representative to Miss World 2016 sparkled in the spotlight after defeating nine other finalists in the Miss World Fiji beauty pageant. The Australia based Indian beauty was born in Lautoka, Fiji's second largest city, and will now represent her country of birth at the 66th Miss World finals for a chance to be crowned Miss World. During the national finals, Pooja scooped the majority of awards including the Multimedia Award, Best Talent, Top Model and the Best Evening Gown Award. With her perfectly vuluptous body, Pooja is all set to spread he magic on international stage.
In an interview with Angelopedia, the gorgeous Pooja Priyanka shared her thoughts, experiences, and aspirations in the world of pageantry. Below is the transcript of her interview…
Q. How do you feel after winning the title of Miss World Fiji 2016?
Well its honestly a dream come true. Still feels quite surreal to me, representing your country is a tremendous responsibility and honour, which I do not take for granted. I hope I do justice to my beautiful Fiji and make my nation proud as I represent them at the Miss World competition later this year.
Q. What was your inspiration behind stepping into the glamorous world of Beauty Pageants?
It's difficult, as I lost my grandmother to cancer late last year. Watching her joyful life turn within a matter of months made me realise how short life is; and how easily it can all be taken away in matter of moments. Before she passed away she left me alife longmessage to always live my life the way I had dreamt, not worrying about the outcomes. Being part of Miss World has been a childhood dream of mine. The experience is almost surreal. She has been my inspiration that has led me to this journey.
Q. How confident and prepared are you for the Miss World 2016 pageant?
I feel fairly confident for all the rounds at Miss World, but I am most excited about the Talent as dancing is my passion.I believe preparation is very important but over preparation can also work against your efforts. Like anything in life, it's important to find balance.
Q. What is your biggest strength which you think can make you win the Miss World 2016 title?
I think all the contestants will have something unique to present. For me however, my biggest strength would be sharing my nation's story with the world and to remain authentic and my absolute genuine self.
Q. Who is your favorite Miss World and why?
It's very difficult to choose as they all have qualities that I tremendously admire. However, my absolute favourite would have to be Aishwariya Rai.
Q. What is your view of doing away with the swimsuit competition in Miss World?
I think it's a great initiative, as we're developing and evolving within our society I think its important to represent women equally. I think the main purpose of a swimsuit round was to showcase how well the contestants were taking care of their bodies. I believe this is now being shown in a more positive light with the fitness round competition.
Q. What are your hobbies and interests?
I am very passionate about dance and almost all things artistic. With that I enjoy giving back to my communityeither through charity or service. I am a bit of a foodie and need to eat constantly. I love my mum's home cooked meals as well as taking time to work out regularly.
Q. If you wish to write an autobiography, what would you title it as?
"How to be…" an Autobiography by Pooja Priyanka, and I would leave the reader to fill the gap. I find that if there is anything you want from Life, you yourself can create it and accomplish it.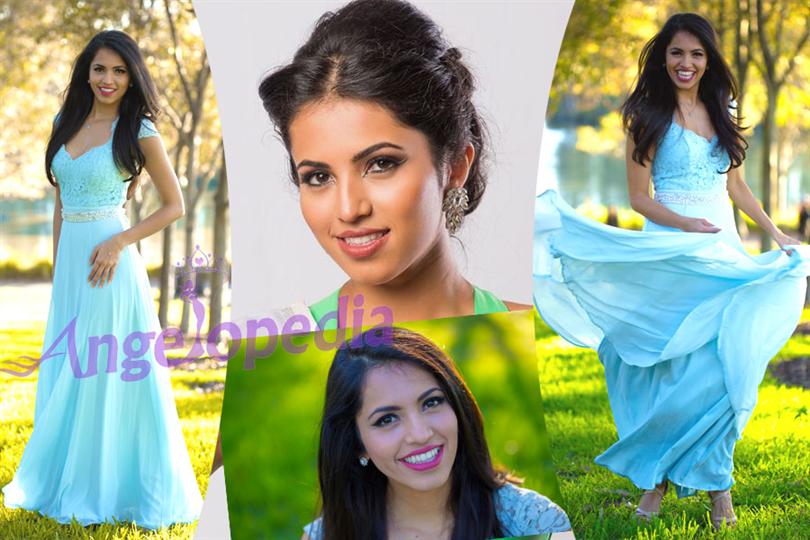 Q. One thing about your country that you would like to share with the entire world?
So many beautiful attributes to my small nation in the great Pacific. I would share the passion, the pride, the resilience and absolute humility in my people. This year Fiji has faced a great tragedy as well as a great reason to celebrate. Earlier in the year we had TC Winston which was the strongest cyclone to ever hit a nation in the southern hemisphere and claimed the highest death toll and injuries in Fiji's history. With that there is also a great sense of pride as this year Fiji also won its first ever Olympic gold for Rugby. The forever radiant and strong spirit, Fiji to me is the way the world should be.
Q. What is your Beauty Philosophy?
My personal beauty philosophy is beyond the exterior, I believe one should never miss an opportunity to better another's day. Even in the smallest effort of a smile. You should always leave your glow lit in others.
Q. A day in Pooja Priyanka's life… How it goes from dawn to dusk?
Ha-ha..it's really a day in a life of a multitasker, I'm sure like most women. Somedays I have no idea how I'm going to do it all, but every single day it still gets done.
Q. What do you think is the most fun part of being in the fashion & modeling industry?
It's the incredibly talented people that you get to meet and take pleasure in their imagination which I find is the most exciting and inspiring. The friendships you create and relief in the fact that everyone I have ever met has taught me a very important lesson for my personal development and growth.
Q. If there were no rules in your life for a day, what all would you do?
Gosh, to have no rules, I thinkwe'd be limitless. If there were no rules or limitations I would create a rule or ask that no soul ever goes to sleep feeling hungry and unloved.
Q. Precious or Priceless? What would you choose and why?
Precious moments AND priceless memories. You can change the circumstances but it's how people leave you feeling is what truly remains.
Q. Any message for your fans on Angelopedia?
First of all thank you Angelopedia for the wonderful interview. I've had so much fun and I want to thank all the fans and readersfrom the bottom of my heart for showering me with your love and continuous support. I'm so excited and cannot wait for this amazing journey to unfold with you all. Lots of love, hugs and kisses xx Pooja Priyanka Miss Fiji 2016.