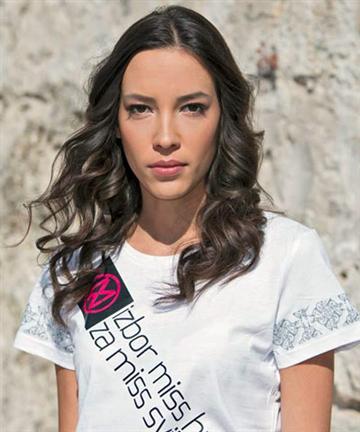 In an exclusive interview with Katarina Jurkin, Miss Croatia World 2016 Finalist. The winner of Miss Croatia World 2016 will represent Croatia at the Miss World 2016 pageant.
Katarina Jurkin is the kind of beauty who can be defined as fierce and bold. Born in Zagreb, Katarina finished her primary school from Novi Zagreb, and presently she is pursuing her graduation. The beauty wants to opt for teaching profession in future. She has a great inclination towards music, and loves modeling.
In an interview with our correspondent, the striking beauty Katarina Jurkin shared her thoughts, experiences, and aspirations in the world of pageantry. Below is the transcript of her interview-
Q. How do you feel after becoming one of the finalists of Miss Croatia World 2016?
I feel very honored.
Q. How are you preparing yourself for the Miss Croatia World pageant?
I am working on my physical appearance, but also on my verbal skills.
Q. Every great initiative branches off from a motivation, who was your role model behind stepping into the world of beauty pageants?
Definitely, my role model was Anica Martinovic, Croatian lady who was First Runner up in the Miss World 1995.
Q. What according to you defines femininity? Who is the most treasured female figure in your life?
In my opinion, femininity is something you were born with, and every woman shows her femininity in other way. For me, a woman for me with highest femininity is Naomi Campbell.
Q. Tell us something that most people don't know about you?
Even if I don't show often, inside I can be vulnerable person.
Q. What do you like to do in your spare time? Any special interest or hobbies?
Although, I don't go to a music school, I love to sing and dance, so probably, in soon future I would like to join the musical course.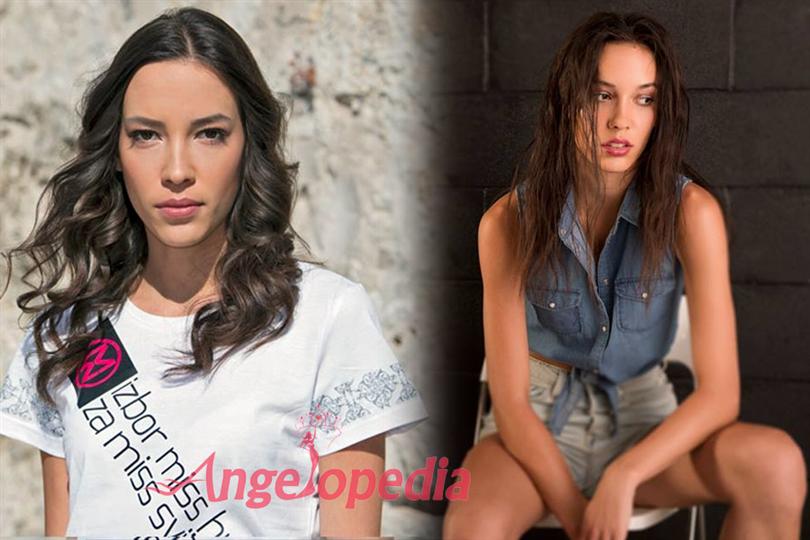 Q. What makes you a beautiful person (besides your 'killer' looks)?
I am always there for someone who needs me, probably this answer is usually, but I really love to help people around me.
Q. If you were invisible for a day, what all would you do?
I think, I would stand near some people in my life and listen what they speak about me, when i am not there. I considered, that is the best way, to find out who is your real friend and who is not.
Q. If you could define yourself with a "colour", what colour would you choose and why?
I would choose red colour, because it is the warmest colour, powerful, and easy to notice in ''mass''.
Q. What is special and unique about being a Croatian woman?
Special is that we are from a little European country, many people in the world may not have heard of us, we are ladies with good manners, with beauty from inside and outside, and it is something that makes us unique.
Q. If you wish to write an autobiography, what would be its last sentence?
Last sentence I would dedicate to one person that is not with us anymore.
Q. If you had to change one thing in your past, what would it be and why?
I will correct my mistakes.
Q. Precious or Priceless? What would you choose and why?
I would choose precious, because precious is someone who is loved and who has a high value.
Q. If not a beauty queen, what would you have aspired to be?
If not a beauty queen, for now I would love to succeed in modeling.
Q. What message would you like to give to your fans on Angelopedia?
Don't hide yourself in regret.