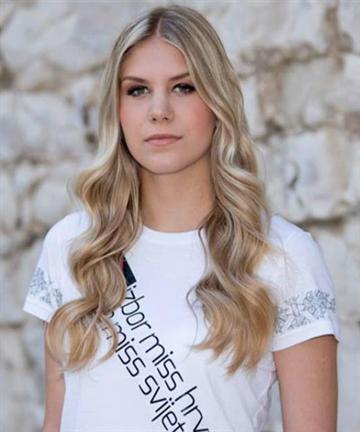 Marinela Miklecic is the hot contender of Miss Croatia World 2016. Marinela with her flawlessly shaped features and serene beauty holds magnificent chances of winning the crown. Be it splendor, elegance or wit, the lady has everything that makes a perfect beauty queen.
In an interview with our correspondent, the gorgeous beauty Marinela Miklecic shared her thoughts, experiences, and aspirations in the world of pageantry. Below is the transcript of her interview-
Q.  How do you feel after becoming one of the finalists of Miss Croatia World 2016?
I feel very happy and honored to be one of the finalists of Miss Croatia World 2016.
Q. How are you preparing yourself for the Miss Croatia World pageant?
We already had group preparations which helped me very much, so I don't have any worries.
Q. Every great initiative branches off from a motivation, who was your role model behind stepping into the world of beauty pageants
Honestly, I am here by coincidence, I don't have any role model, my support come from my family.
Q. What according to you defines femininity? Who is the most treasured female figure in your life?
For me feminity isn't only physical appearance than the way the woman act and her manners. The most treasured women in my life is my mother, I am very thankful for the way she raised me up.
Q. Tell us something that most people don't know about you?
Most people don't know that I am very warm and funny person who is always ready to help.
Q. What are your hobbies and interests?
My spare time is dedicated to my friends and my dog, my special interest and hobby is volleyball.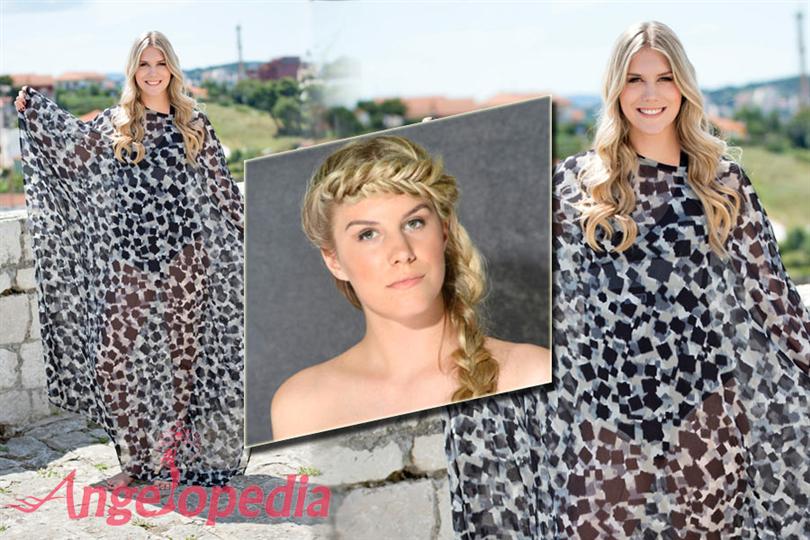 Q. What makes you a beautiful person (besides your 'killer' looks)?
I am a really good friend, I can keep a secret.
Q. If you were invisible for a day, what all would you do?
If I were invisible I would visit my dear person in my life and secretly listen their opinion about me.
Q. If you could define yourself with a "colour", what colour would you choose and why?
I don't know which colour that would be because I am in love with every colours, but If I have to choose one, that would be some cheerful colour, because I am also a very happy person.
Q. What is special and unique about being a Croatian woman?
I respect every woman in the world, but being a Croatian woman is special because the most people said that Croatian woman are very attractive.
Q. If you wish to write an autobiography, what would be its last sentence?
My last sentence would definitely be "live every day like it's your last, no regrets."
Q. If you had to change one thing in your past, what would it be and why?
I wouldn't change anything, just because thanks to my past, I am the person who I am today, I had learned so much.
Q. Precious or Priceless? What would you choose and why?
I would definitely choose priceless, because the most beautiful things in the world don't have a price tag.