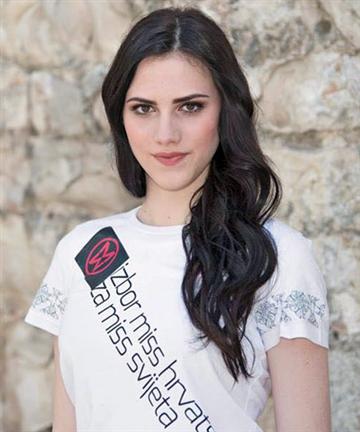 Mihaela Dragutin possesses a toned face with sharp features. She has a very photogenic face that makes her stand out in the crowd. Mihaela holds qualities that make her a true diva. She is also a strong contender for the eminent crown for Miss Croatia World 2016.
In an interview with our correspondent, the divine beauty Mihaela Dragutin shared her thoughts, experiences, and aspirations in the world of pageantry. Below is the transcript of her interview-
Q.  How do you feel after becoming one of the finalists of Miss Croatia World 2016?
I must admit it has boosted my self confidence, I feel excited and proud
and a little bit nervous.
Q. How are you preparing yourself for the Miss Croatia World pageant?
Last week I spent five days on preparations in Trogir together with the other 14 finalists; I've been practicing my talent (dancing) and walking in high heeled shoes…
Q. Every great initiative branches off from a motivation, who was your role model behind stepping into the world of beauty pageants?
I didn't have any role models; I was simply invited to take part in the a beauty contest in my county and I did it.
Q. What according to you defines femininity? Who is the most treasured female figure in your life?
Femininity is about being a real woman (or a girl), caring for your womanly body as well as for your mind and soul, being understanding and considerate.
Q. Tell us something that most people don't know about you?
I think most people don't know how sensitive and vulnerable I can be (because I usually don't let them see it).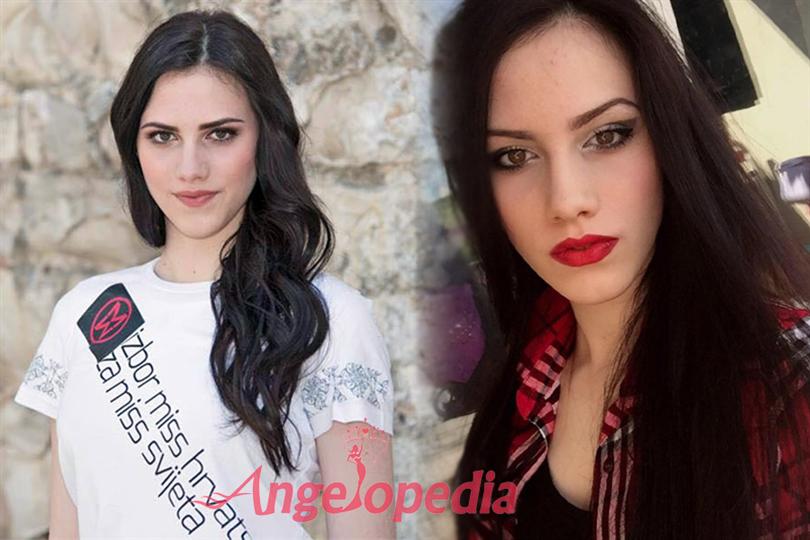 Q. What do you like to do in your spare time? Any special interest or hobbies?
I like dancing, going for long walks with my friends, swimming…
Q. What makes you a beautiful person (besides your 'killer' looks)?
I think I am sensitive and sensible, also supportive, reliable and responsible when it is required.
Q. If you were invisible for a day, what all would you do?
If I were invisible I would do some tricks for the people I don't like very much. But I would also help the disabled and sick if I had the power.
Q. If you could define yourself with a "colour", what colour would you choose and why?
That would be red because it symbolizes love and passion.
Q. What is special and unique about being a Croatian woman?
Croatian woman is unique; she is proud and strong, beautiful and sensitive, intelligent and determined, she's got something intangible.
Q. If you wish to write an autobiography, what would be its last sentence?
This is a little something about me and myself and if you want to learn more find it out yourself.
Q. If you had to change one thing in your past, what would it be and why?
I think I am too young to have any regrets about my past, so I wouldn't change anything so far.
Q. Precious or Priceless? What would you choose and why?
Precious, because it is something that can't  be measured by any money or price. Precious is priceless and much more than that.
Q. If not a beauty queen, what would you have aspired to be?
A successful student, a TV personality, a dance instructor, maybe a teacher..
Q. What message would you like to give to your fans on Angelopedia?
Come to Croatia and see and enjoy all the beauties of my country.