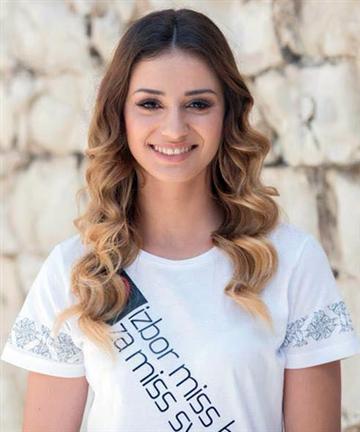 Antonela Ivanovic  is  a true "beauty queen". She is stunning and this Barbie-like babe also has a figure to-die for. Her perfect shampoo ad hair and a killer smile can make anyone fall for her. Undoubtedly, Antonela has a strong persona and a striking aura that pulls you towards her.
In an interview with our correspondent, the gorgeous lady Antonela Ivanovic shared her thoughts, experiences, and aspirations in the world of pageantry. Below is the transcript of her interview-
Q.  How do you feel after becoming one of the finalists of Miss Croatia World 2016?
I am so proud to have the opportunity to represent my city and county that I come from on the Miss Croatia World contest. This is something  that makes me happy and I will talk about that to my children and grandchildren.
Q. How are you preparing yourself for the Miss Croatia World pageant?
I go to the gym 2 times a day, I am perfecting my talent. Through various events acquire new acquaintances that helps me to prepare myself.
Q. Every great initiative branches off from a motivation, who was your role model behind stepping into the world of beauty pageants?
My role model is Lejla Šehovic Filipovic because of her serenity, but on the other hand the strength and struggle for her views.
Q. What according to you defines femininity? Who is the most treasured female figure in your life?
For me femininity is summarized in a few words such as elegance, posture, attitude and caring. The most treasured female figure in my life is my mum because as Celine Dion song says: "I'm everything I am because you loved me."
Q. Tell us something that most people don't know about you?
I may look strong and independent, but  trinkets elicit tears and pain and suffering of others profound effect on me.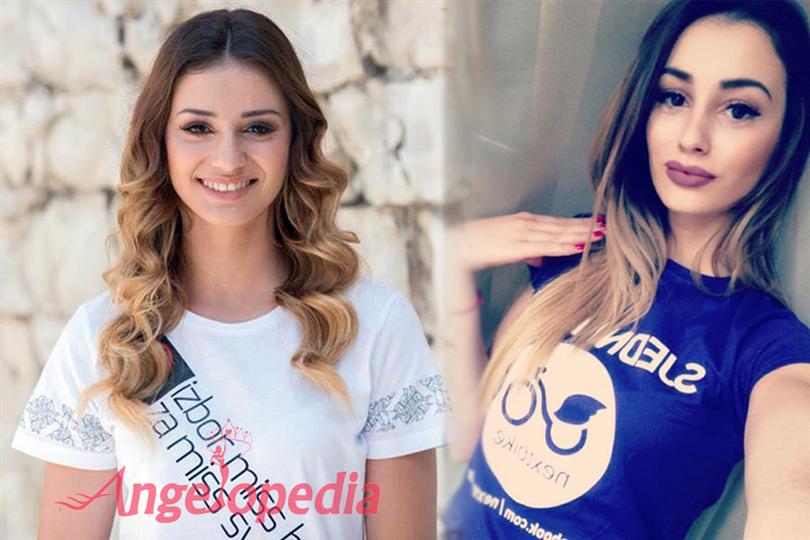 Q. What are your hobbies and interests?
My hobby is boxing, that is something that helps me to be in shape and relaxes me. I don't have a lot of spare time, but every opportunity I have I go to children's hospital Gornja Bistra where I spend time with kids with special needs. The hospital is called also The Garden of Blue Roses and every one of them is one special blue rose. So they all my blue roses.
Q. What makes you a beautiful person (besides your 'killer' looks)?
I think what makes me a beautiful person is my sensibility, that I am always willing to help and I am kind of naive.
Q. If you were invisible for a day, what all would you do?
If I am invisible for a day I would travel the world so I can see every hidden corner and maybe find people that I may help in some way.
Q. If you could define yourself with a "colour", what colour would you choose and why?
To define myself in color I would choose red because it symbolises love, emotions, joy but also leadership and danger. And I can say I am everything of that.
Q. What is special and unique about being a Croatian woman?
I think Croatian women are temperamental, stubborn, rebellious but on the other hand gentle, affectionate with family and real motherly types.
Q. If you wish to write an autobiography, what would be its last sentence?
"Love me or hate me but this is who I am."
Q. If you had to change one thing in your past, what would it be and why?
I wouldn't change anything in my past because everything that happened in the past is a big experience for me and it defines me as person I am today.
Q. Precious or Priceless? What would you choose and why?
I think that both precious and priceless are very  important and I think We should all strive to have both.
Q. If not a beauty queen, what would you have aspired to be?
My aspiration in life is to have a great business career and one day to be happy mum and wife.
Q. What message would you like to give to your fans on Angelopedia?
To all my fans on Angelopedia I send million kisses and I am so glad to have you all.