At the conclusion of the magnificent finale of Miss Mondo Italia 2017, held on 11th June 2017, Conny Notarstefano was crowned as the winner. Conny succeeds Miss World Italy 2016 Giada Tropea will now represent Italy at the Miss World 2017 pageant to be held later this year in China.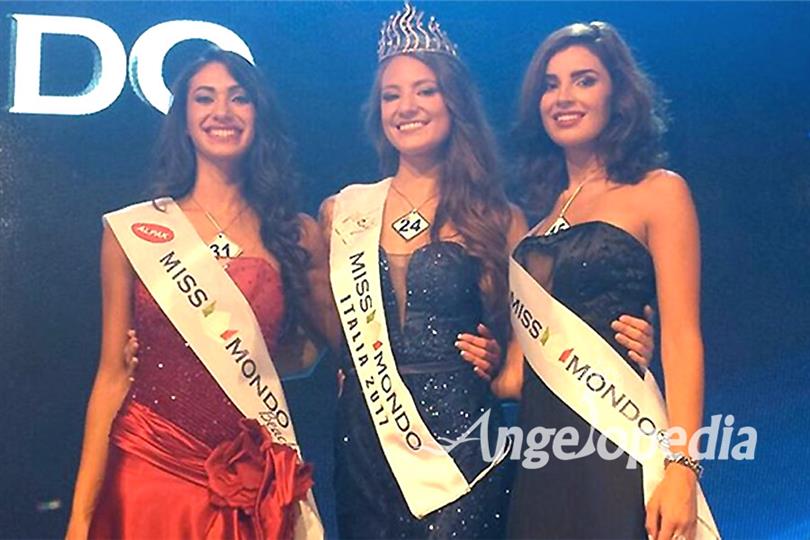 22 year old Conny stands tall at an astounding height of 175cm and is a student of physical education. Conny thanked her parents for her phenomenal victory and said, "They have given me an education and sound principles. I was not expecting to win, but I was certain that I had made it known for what they are and have left their mark. And for me that was the most important goal. "
Conny won in a national competition held in Teatro de Roma in the southern town of Gallipoli, Apulia. The beauty hails from Lucera in the province of Foggia. Conny describes herself as someone who keeps herself out of emotional attachments, and says, "I rarely cry. Those who knew me very well understood that I always detach myself from emotion." Ask about her name which sounds like an American, Conny explained that her full name is actually Concetta. Her mother named her Conny in honor of American artist Connie Francis.
The beauty queen teaches physical education in high school. She loves to travel and enjoys knowing about and discovering new things. In addition to announcing the winner, a series of Special Awards were also awarded – Louisiana Romanella (Miss Internet), Ornella La Rosa (Miss Beach), Virginia Stablum (Miss Cover), Veronica Mature (Miss Model) and Serana Vasco (Miss Sports).
Italy has never won a Miss World crown. The highest placement for the country was in the year 2000 when Giorgia Palmas was adjudged the first runner-up.