It's been almost two weeks that the 65th edition of Miss Universe pageant has come to a conclusion, and right when everything appeared to be falling in place, here is a new controversy circulating online. The controversy is coming from Miss Venezuela Mariam Habach who failed to make it to the semi- finalists list at the Miss Universe 2016 pageant.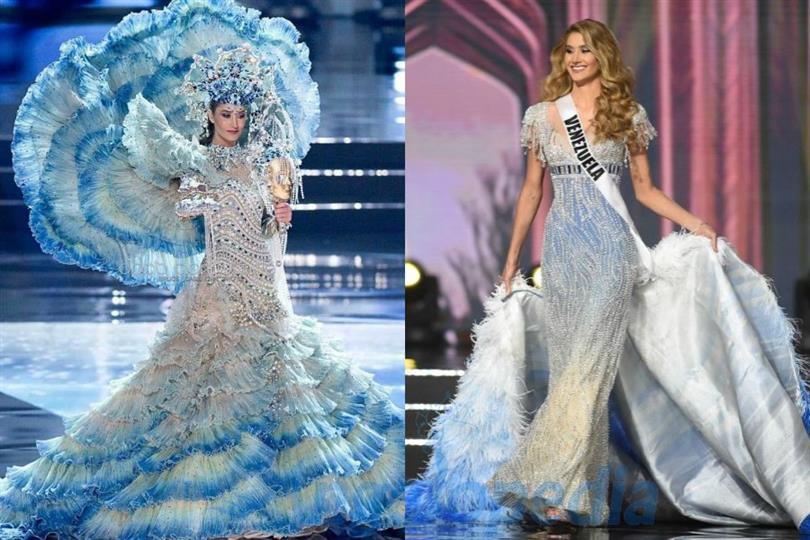 During one of the interviews, Mariam Habach made the controversial announcement that the era when the Miss Universe pageant was run by Donald Trump was the best as that was the time when the best won. Her statement (as translated) was, "We all know that the Trump era was the 'perfect' era because it won the best," during an interview with the Venevision private channel.
Mariam, during the interview, defined herself as a realist woman, and also said that she is a very good loser with a "little strong" character. According to Mariam, the Miss Universe pageant now has brought changes that favour women with history. Mariam also said that she doesn't agree with the changes and says that she is used to a Miss Universe of beauty, swimsuit, good body. According to her, women need to be intelligent, but should also maintain an equal balance between mind and beauty.
Mariam also opened up more about the Miss Universe contest and said that she won various special awards during the Preliminary Competition, including "best body", "best skin" and "miss elegance". The Venezuelan beauty said that her exclusion from the semi-finalist list came as a shock to her, despite of having "exceptional work". She also added that she remember successfully completing her interview round with the jury.
During the interview, Mariam admitted that she cried a lot with the results and was also equally shocked to see some of the contestants qualify through the elimination rounds. Mariam also rambled on about Miss Canada Siera Bearchell's Top 9 placement and said "there were more beautiful and more prepared women."
Venezuela is one of the most awarded countries in global beauty competitions, including the Miss World and Miss International. Venezuela also created history by winning a back to back at the Miss Universe pageant.