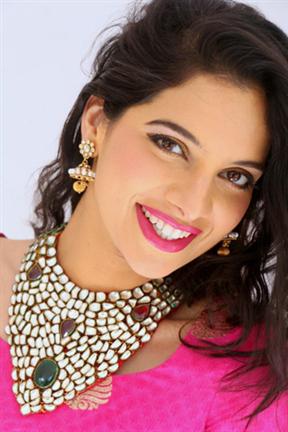 Tanya Hope, the winner of Miss India Kolkata 2015, and now the finalist for Femina Miss India 2015, carries an angelic rhythm to her beauty. Spectacular, glamorous and tranquil are some of the expressions that describe her best. Hailing from Kolkata, the land of melody, music and dance, Tanya, the perfect combination of beauty and brains, is a dreamer who despite being new to the glitz and glamour of pageants shined like a pro in her first attempt.
In an interview with our correspondent, the scintillating beauty Tanya Hope, shared her thoughts, experiences, and aspirations in the world of pageantry. Below is the transcript of her interview-
Q. How do you feel after winning Miss Kolkata 2015?
How do I feel? Well, you know when you dream of something and then pursue it relentlessly, when you put your heart and soul into it and then start to see it manifesting itself how would you feel? What would you call that feeling? It's this feeling of extreme happiness and excitement along with a huge sense of gratefulness.
I definitely feel all of those things but also immense pressure to work harder, be better and to use this opportunity I've been given to the fullest. This is just the first step.
Q. What is your motivation behind being a beauty pageant aspirant?
Every girl is in this competition because somewhere in her heart she believes she's a beauty queen, and so do I. That's my motivation, the crown and the amazing things I can do with it.
Q. How confident and prepared you are on winning Miss India 2015 title?
I am quite confident about my performance at the pageant, I've been actively preparing for 5 months now. I've trained at the pageant training school "The Tiara" where our coach Ritika Ramtri has guided us beautifully. I've given my all in preparing for the pageant and am confident about my position. So may the best lady win! More importantly however, I want to enjoy every part of the pageant. Just being a part of the whole thing is an experience of a lifetime, this time, these experiences and this opportunity will never come again and so I just want to take it all in and enjoy it!
Q. What is your biggest strength which you think can make you win Miss India 2015 title?
I've always felt that my biggest strength as a person has been my communication skills. Studying in London for three years has really taught me how best to communicate with people. In London you will meet people from absolutely all over the world, Cyprus, the Philippines, Italy, Bulgaria, you name it, and it exposed me to many different cultures, ways of living and thinking. I've learnt that communication isn't as one dimensional as speaking words in the correct order, but engaging emotion and having that sensitivity and sensibility when you speak and communicate. It's important to see how what you are saying is being perceived and if it is being perceived accurately. In other words "speak to be understood" is my policy.
Q. If you can choose which designer will design your gown for Miss India finale, who will it be and why?
This has to be one of the most difficult questions I've ever been asked. I have a list of designers I'd love to wear and a folder full of pictures of gowns. I want to wear them all for the finale! I cannot choose.
Q. Who is your favourite Miss World and why?
Rolene Strauss has to be my favourite Miss World, there's this glow about her and this aura of calmness around her that you can almost see. Her smile is absolutely infectious and her eyes say so much, they tell you who she is.
Q. What is your idea about the 'Beauty with a Purpose' concept of Miss World?
I think the idea of beauty with a purpose makes pageantry meaningful, we are looking at beauty fully and entirely. It is not simply an external judgement of a lady's appearance. Our beauty queens are strong bodied, strong minded, women of substance who have vision and a sense of purpose in life. Only when a woman has all of these things does she exude that charisma that makes her so absolutely beautiful! So I am all for the 'Beauty with a Purpose'.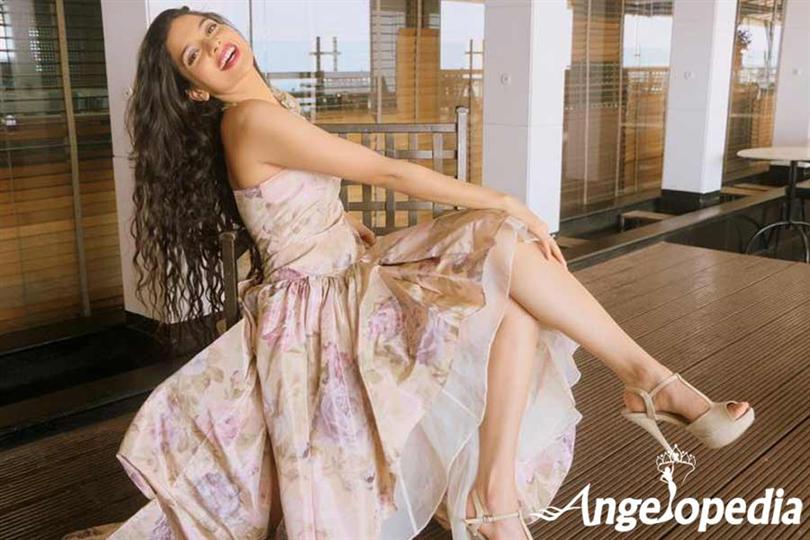 Q. What is your view on doing away with swimsuit competition in Miss World?
Perhaps Miss World has given priority to other aspects of how they want to see their beauty queens. I do think that a beauty queen should be a woman who is fit, strong and leads a healthy lifestyle, for I believe that strength and beauty go together. However, we as people have probably created a mold of what a beautiful body looks like and a woman who may very well be fit and healthy may not fit into that mold, which possibly may be a reason to why the swimsuit round was dropped.
Q. Why do you think India has not won Miss World title for last 14 years?
There isn't a list of reasons you could pinpoint as to why our Indian beauties haven't won the Miss World title in the past 14 years. All of our Miss India's are beautiful, intelligent and have breathtaking personalities, and each of them have their own appeal. The competition at the Miss World pageant however, has been extremely tough.
Q. What has been your experience so far in the world of pageantry and modelling?
I'm actually extremely new in the world of pageantry and modelling. I have never modeled before and this is the first pageant experience I have ever had. So I'm walking through this world wide eyed and awe struck, but with my head on my shoulders and my feet firmly on the ground.
Q. If you were not a model, what alternative career you would have chosen?
I've honestly never considered myself a model per say, I've always distinguished between a model and a beauty queen. Where modeling is a tough and competitive career, being a beauty queen is a lifestyle. If I were not a beauty queen, I would have been a journalist, a professor of international relations or join the UN, but being a beauty queen is first in line, then the others follow!
Q. Tell us something that most people don't know about you?
My family and my friends are my whole world! And people are very important to me. If I'm not making someone laugh or smile I feel like I'm wasting my time. Being able to bring someone happiness or help them in some way is a necessary requirement for me to do anything, otherwise the whole experience is just too empty for me.
Q. What is the one thing you would like to say to young girls who aspire to be Miss India?
Girls! If your heart tells you that you are a beauty queen then you are one. So step out into the world and show them just how fabulous you are!
Please do like her Facebook Page and support Tanya Hope for Miss India 2015.