20 year old Michela Galea has been crowned as the winner of Miss World Malta 2017. Anthea Zammit, Miss World Malta 2016 crowned her successor at the coronation night. The event was full of magnificent performances and every contestant showcased their charm at the event.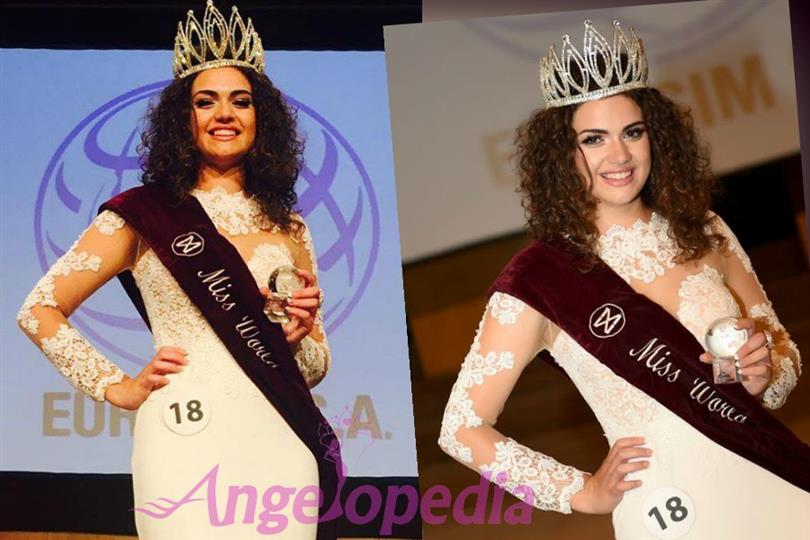 Also Read : Miss World Hungary 2017 Winners of Special Awards
The beauty will now represent her country at Miss World beauty pageant scheduled to be held later this year. The beautiful lady impressed everyone with her charm and gracefulness. She holds great chances at making it big at the Miss World Beauty Pageant. She will now start preparing to represent Malta at Miss World 2017 in China.
The first runner-up was the charming Debono Amber and the Vella Alexia was placed as second runner-up. Michela Galea defeated other talented finalists to win the coveted title. The delegates went through various fruitful sessions and trainings to be prepared for the finale. Amongst the finalists, Michela stood out and won the title.
All the rounds, taking from swimwear to evening gown were rocked by the finalists and everyone put their best foot forward. Michela looked angelic in a white beautiful evening gown and the glow of victory was clear to watch. The charming girl loves singing and dancing. Let us see what the future holds for this amazing lady in the prestigious Miss World beauty pageant.
Miss World Malta is an annual national pageant in Malta that selects representative of Malta for Miss World international pageant. The pageant has been held annually since its formation in the year 2002. Prior to 2002, Malta's representative for Miss World was selected by the national pageant Miss Malta.
Also Read : Ei Kyawt Khaing crowned as Miss Myanmar World 2017