At the splendid finale of Miss World New Zealand 2017 held on 3rd June 2017, Michelle Isemonger was crowned as Miss International New Zealand 2017. Michelle will now represent New Zealand at the Miss International 2017 pageant to be held in Tokyo. The mega finale concluded with the crowning of Annie Evans as the main winner, who will now represent the country at the Miss World 2017 pageant.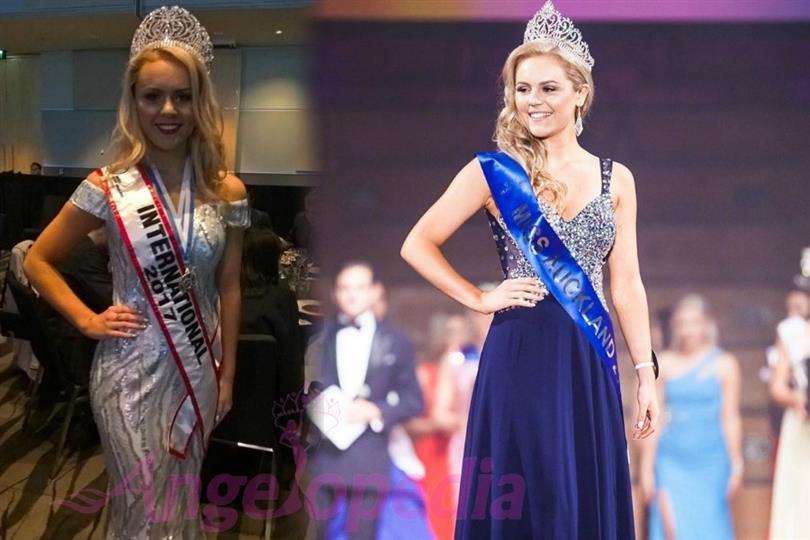 Michelle expressed her excitement of being crowned as the Miss International New Zealand 2017, on her social media and wrote, "I am so proud to be your Miss International New Zealand 2017! I cannot say thank you enough to all of the sponsors who allowed me to get where I am today! Along with the amazing support system I have including my friends, family and everyone online!"
Also Read : Miss World Philippines 2017 finals to be held in September
The Miss World New Zealand 2017 finale started with the contestant introduction. After the introduction, the delegates competed through various Preliminary Rounds including, Fashion Show, and Evening Gown.
New Zealand has never won a Miss International crown, and since 2014 the beauties from New Zealand have failed to make a cut at the Miss International pageant. The country had its highest placement in the year 2013, when Casey Radley finished as the second runner-up.
Also Read : Deshauna Barber shares her encounter with racism
18 year old Michelle is quite confident and the beauty has been brought up with an active and positive lifestyle. Currently, the beauty is studying at Auckland University and is completing her Bachelor of Commerce majoring in Economics and Finance. As part of her charity project, Michelle supported the Rotary Club of Half Moon Bay and also Project Hope – a charity program designed to help the youth.
What do you think of her chances at Miss International 2017?