The pride of Philippines, the bold and beautiful beauties who brought crowns to their country with all its magnificence recently graced the cover of Mega Magazine's June issue.
Also Read : Miss USA 2017 Kara McCullough at the USO
The cover titled, "The State of Influence," the fashion magazine's upcoming issue will have Miss World 2013 Megan Young, Miss Universe 2015 Pia Wurtzbach and Miss International 2016 Kylie Verzosa. The magazine selected the beauty queens for the June issue to tackle "what it means to be influential in this day and age, and consequently, pin it side by side with the bigger cause for celebration, pride."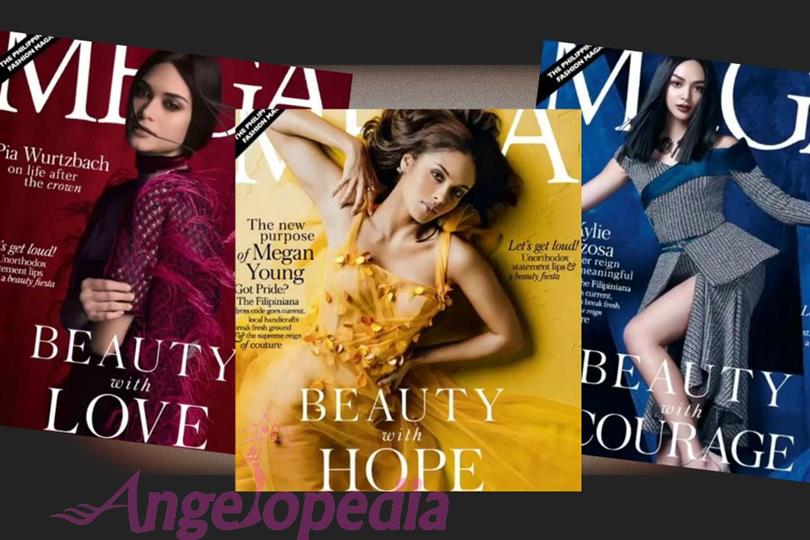 The Mega Magazine on its Instagram page said that they are giving Miss World Megan Young the title "Beauty with Hope." On the other hand, it defined- "Still reigns on in our hearts. Taking purpose well after the crown, she continues on with her advocacy, making sure every life is well accounted for. This is where true purpose begins."
"You cannot talk of beauty without Pia Wurtzbach," Mega inscribed on the caption of one of its Instagram posts. The magazine presented Miss Universe 2015 Pia Wurtzbach the title "Beauty with Love."
"A celebrated Miss Universe of her time, she talks to us about life after the crown and how she plans to take life from here on out.?? A stronghold of the magazine, the Pinoy Pride awards takes a sharp turn to the thriving forces that are sending steady ripples of change in society today," Mega captioned on its Instagram post.
Also Meet the contestants of Miss Universe Iceland 2017
Mega magazine, for now, tagged Miss International 2016 Kylie Verzosa as "Beauty with Courage,"denoting the beauty queen by saying "steps up to the plate to make sure her reign matters."
All the three beauties set the cover on fire with their grace and sexiness and cleared it all the way that why they won the crowns.The outfits plus the attitude of the beauties were well defined in the Magazine cover.
What do you think of the latest Magazine cover?