Beauty With a Purpose joined forces with MLMP (My Life My Power) and the Los Angeles Police Department for a very special event where Miss World CEO Julia Morley and the reigning Miss World Stephanie Del Valle were also welcomed to Newton Police station.
After the tour, it was time to meet the children as they arrived for their mentor classes. LAPD is a part of a truly inspiring mentor program to support disadvantaged kids. LAPD and their policemen and women have been working with youngsters for over 18 months to help them set and achieve their goals in life. The program is set to be a huge success.
Also Read : Maxine Medina talks about the probability of the Philippines hosting  Miss Universe 2017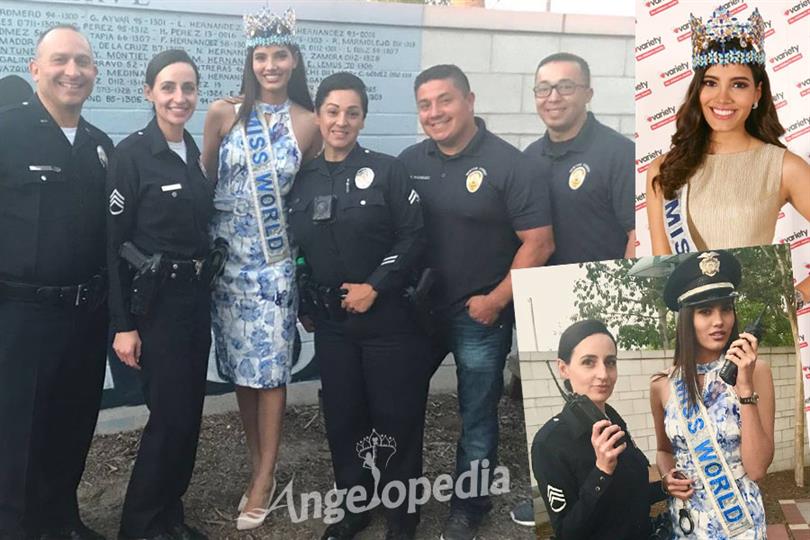 In the program, children enjoyed sharing their visions for the future with Stephanie, Sergeant Stocklein and MLMP CEO, Daniel Puder (founder of the program). At the end of the program, Sergeant stocklein thanked everyone for being the part of the program.
Daniel Puder told the kids "You are sharing your dreams with some awesome people" and expressed her gratitude to Miss World Stephanie Del Valle and Miss World CEO Julia Morley for giving their valuable time to the children.
Also Read : Pia Wurtzbach's contract with Miss Universe extended for three years
The Los Angeles Police Department (LAPD) is officially the law enforcement agency for the city of Los Angeles, California, United States. With 9,843 officers and 2,773 civilian staff, it is the third-largest municipal police department in the United States.