Miss World Stephanie Del Valle and Miss World CEO Julia Morley joined a wonderful program "Charity for Children" sponsored by water Buffalo Club. A 'Chance for Children' charity mainly strives to empower and educate youth so that they can learn to identify real opportunities and have the knowledge and means to maximize their benefits.
'Christmas in June' was the theme of The Water Buffalo Club event, as the children enjoyed their first ever visit to the seaside with free access to the beach, amusement park and aquarium. One of the highlights for the kids was the introduction to the reptiles program which brought them in to contact with snakes, frogs. But who would "volunteer" to hold an eight foot python, and the kids happily elected our very own Miss World – Stephanie!!
Also Meet the contestants of Miss World Italy 2017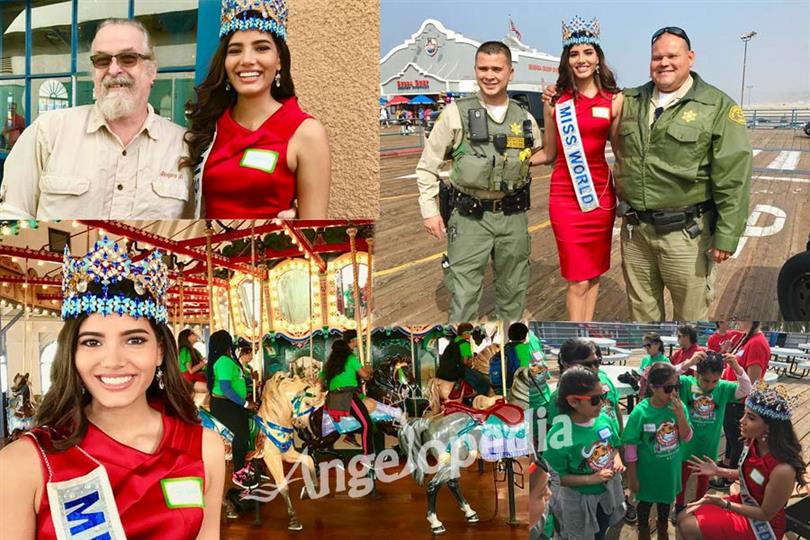 "My heart was racing for the first few seconds but the snake was really cool and I really enjoyed learning with the kids about the reptiles, the experience has greatly benefited these children'', said Stephanie at the end of the program.
Miss World CEO Julia Morley also praised Chance for Children and The Water Buffalo Club for their outstanding work.
Also Read : Miss World Philippines 2017 Search is on
Executive Director and Co-Founder of Chance for Children, Tai Collins summed up the event by saying that, "The kids have had their first seaside experience, for some of them it can be life changing and we would like to thank all the members of the Water Buffalo Club for making such a memorable day and a big thank you to Julia Morley and the Miss World Organisation for their visit to support our children."