15 gorgeous finalists competed for the coveted crown and competed to succeed Miss World Fiji 2016 Pooja Priyanka. Former national finalists and title holders have used the Miss World Fiji platform to pursue other interests and have excelled in the process. And now, Nanise Rainima has come up as the shining winner at Miss Fiji 2017 beauty pageant to represent her country in the most glorious ways.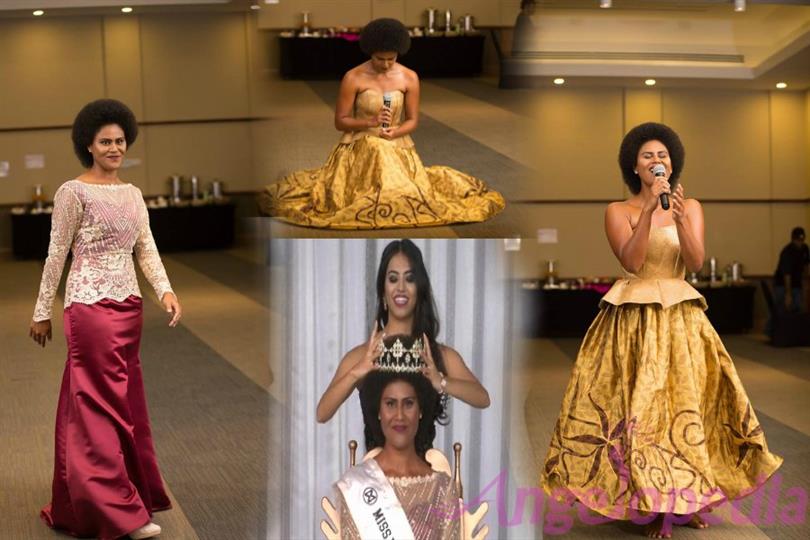 Also Read : Sonia Mansour to represent France at Miss Earth 2017
She was crowned by the beautiful Pooja Priyanka, Miss Fiji 2016. The beauty will now represent Fiji at the prestigious Miss World 2017 beauty pageant. Nanise is graceful and has always impressed everyone with her charm and intelligence.
Rainima says she will represent the nation to the best of her capability at the Miss World stage this December. The Bachelor of Science graduate says she is ready for the ride ahead of her as she prepares for the international competition.
"I'm looking forward to what lies ahead and right now what I'm challenged to do is represent Fiji to the best of my ability and that's in every area and for the most part I'm very excited for this journey and rollercoaster or not I believe any woman who takes this position should be able to do it to the best of her ability." She said.
Also Read : Em Kun Thong to represent Cambodia at Miss Earth 2017
Miss World Fiji Director Andhy Blake says Rainima is going to be a great representative for the nation as he plans to start preparations right away with the main focus on climate change. "Well this year there's been a lot of focus on climate change and our Prime Minister is spearheading this so off course we will be looking at climate change together with our Beauty with a Purpose project and that's something new and very important because we will want to spearhead this at the Miss World pageant come November." He said.