The gorgeous winner of the Supranational 2016, Srinidhi made India proud with her magnificence and talent. Recently, she visited Cannes to attend MIPTV, the world's prominent TV & Digital Market, as per the reports by the association of Miss Supranational. The event was organized to find out the future course and development in the broadcast media industry. Over 100 countries' TV & media executives and actors plus the celebrities were seen there. She mesmerized everyone by wearing a graceful gown designed by Designers Falguni and Shane Peacock. Srinidhi looked absolutely pleasing to the eyes.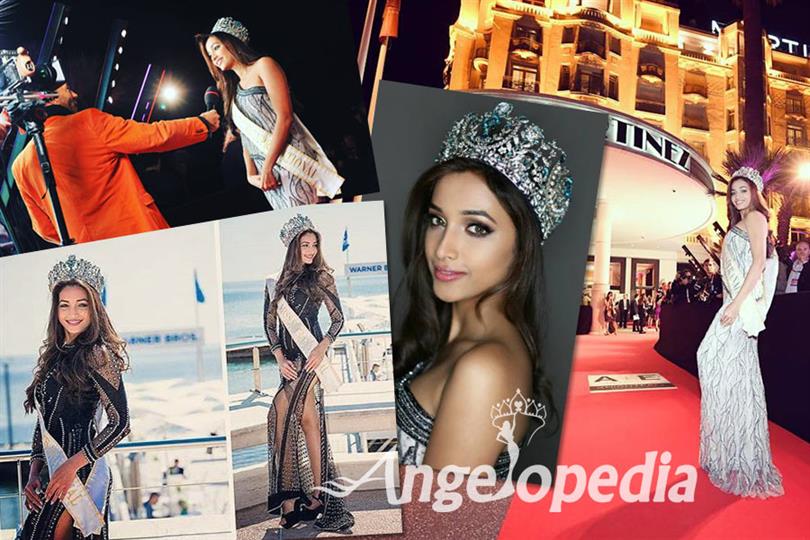 Also Read : Miss Ecuador 2017 Live Telecast, Date, Time and Venue
The lovely Miss Supranational was also invited to attend red carpet events. On the very first day, Srinidhi met some of the International photographers from around the world with the linked journalists for a marvelous Photo shoot on the Promenade de la Croisette. After this, she made a great impression by walking on the Opening Night Red Carpet held at the renowned Martinez Hotel, where she stole the limelight throughout. Many celebrities were also present at the starry night and Srinidhi totally amazed everyone with her charm & confidence.
The following day she attended one of the most talked about events known as the 'Emmy Awards' from the International Academy for Television Arts & Sciences. She made an impact on the purple carpet by wearing a stunning gown designed by the talented designer Rippii Sethi. She presented the Emmy award for Best Non-Scripted Entertainment Show known as the 'Baking in The Dark.'
On Day 3 Srinidhi was seen meeting Broadcasters from across the globe in the Palais des Festivals before getting all set for the 'Gala Dinner' for the Industry's Medal of Honor Awards. The Supranational definitely created a buzz all the way through and Srinidhi, on the other hand made it sure to create the magic.
Gerhard Parzutka stated, "It was a marvelous event where Miss Supranational created a buzz amongst the biggest Media platforms and continued to establish itself as one of the major international beauty pageants in the world. We are committed to building a strong international brand name beyond just the confines of the Pageant World and into the mainstream press and media in every country. It is tremendously encouraging that our broadcast is expanding significantly year on year with many broadcasters now requesting the live transmission as well as the delayed telecast."
Also Read : Miss World Fiji 2017 Schedule of Activities
Srinidhi, once again made it clear that you can achieve anything if you have the courage to chase your dreams.