The gorgeous Miss Supranational titleholder, Srinidhi Shetty of India, appeared in the popular morning show of Poland, Pytanie na sniadanie. The handsome Diego Garcy, Mister Supranational 2016, who was crowned just a day after Srinidhi's crowning accompanied the beauty. Along with them, Mister Poland Mister Poland and Miss Poland Paulina Maziarz were also present. Look how stunning they all look together..
Also Check out the Top 12 Favourites of Miss France 2016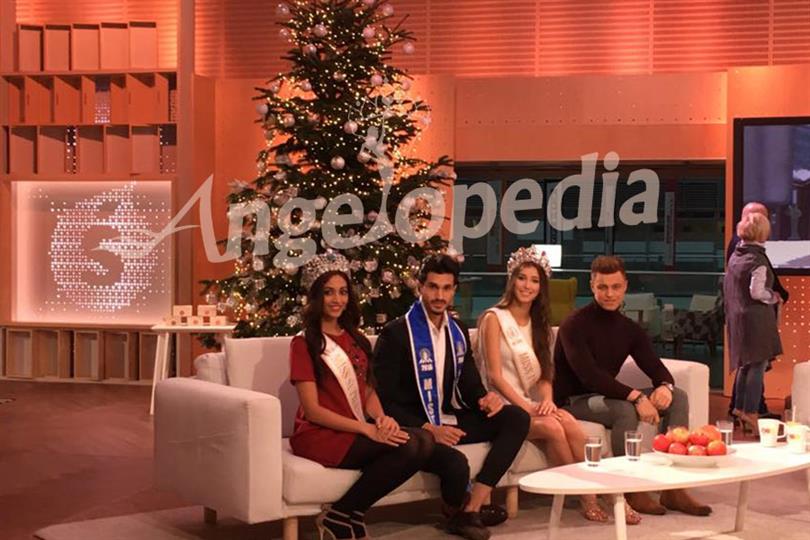 Beautiful Srinidhi Shetty was crowned as the Miss Supranational 2016 from among 70 other contestants who were vying for the title on 02 December' 2016 in Poland. The beauty has been busy making guest appearances and honouring invitations with her presence in Poland since her crowning.
The stunning beauty queen is an epitome of simplicity and has been in news for the fact that she is naturally beautiful. With many fans around the world, Srinidhi is surely on cloud nine nowadays. What do you think of this 'simply beautiful' queen??
Share your thought about her with us through the comment box below..We would love to hear!