Linda Njoki Gatere is a perfect amalgamation of beauty with brain! A student of Economics and finance, Linda has a wonderful personality to gaze at. A calm and serene beauty, Linda is an extremely affable person to be around besides having an astounding and sturdy demeanor. This Kenyan beauty represented her nation at Miss Earth 2015 held in Vienna, Austria on December 5' 2015.
In an interview with Angelopedia, the gorgeous Linda, shared her thoughts, experiences, and aspirations in the world of pageantry. Below is the transcript of her interview…
Q. The world celebrates you as Miss Earth Kenya, but would you like to give us a glimpse of your veiled personality?
I am mostly a quiet young lady who expresses herself best in writing. I am an Economics student; I love math, always have. I work very hard to push myself to achieve more as I don't believe in waiting for others to do things for me or to provide for me. I am highly independent; and I love to mentor young girls. I believe that the future generation can be made great if only we start with the little girls.
Q. Who was your role model behind stepping into the world of beauty pageants?
I had always been interested in modeling and pageantry, but I never tried any countrywide pageants. But in 2014 one of my close friends participated in Miss World Kenya; and won. Then I realized, it's possible!
Q. Who is your most loved beauty pageant winner till date, who has also inspired you to grow up as a beauty queen?
I loved Cecilia Mwangi, Miss World Kenya 2005. How she was able to transform her title into a meaningful organization (Ahadi Kenya) that is still operational till date is inspiring. I have always been the type of woman who would rather be noticed for my wit and knowledge. And this to me shunned the stereotype that beauty queens are nothing more than beauty. She had purpose.
Q. How was your journey as Miss Earth Kenya 2015? What was your most unforgettable memory of the pageant, which you still cherish today?
My journey as Miss Earth Kenya 2015 had its highs and lows. I had to fight for what I believe in; to be heard. In my journey to Austria, I had to learn that not everyone is for you. I realized this when one person in the organization was so hell-bent on giving me a bad image; but luckily, I serve a great God, and our National Director saw the good in me and supported me all through. I received overwhelming support from many people in the industry; Brian Mhando (Videographer for my Eco Video), Kev Buo from BuoArt who took my pictures, Enos Olik, Leakey Odera (My manager since 2011), Tim Njiru, Rose Ntong'ondu (My ride or die makeup artist: she's the best), Jennifer Rucha, to mention a few. All of these people and my National Director really played a huge role in making me comfortable and strong enough to go participate in Miss Earth 2015.
Q. Would you like to share some uniquely saccharine moments of your childhood with us?
I was a mischievous little girl, my mom called me Calamity Jane from the book Calamity Jane. I was probably a klutz. I used to drop things all over the house. I used to draw on the walls; our living room was a mess because of that! But as I grew older I became calmer and less mischievous. I believe I'm still stubborn though.
Q. Who were your closest pals in the beautiful journey of Miss Earth 2015? Any special memory you would like to share from behind the scenes of the pageant with us?
Oh my! I met such great women! Trinidad and Tobago, Belgium, Japan, India, Sweden, Ghana, Congo, Bahamas, Belize, Guam, South Africa…so many! It was such a great experience, I could never forget it. It opened my eyes to see the world on a whole new perspective.
Q. If you had to describe your "perfect man", what traits of his personality would be written in bold?
Mature, God-fearing, Loving and Selfless.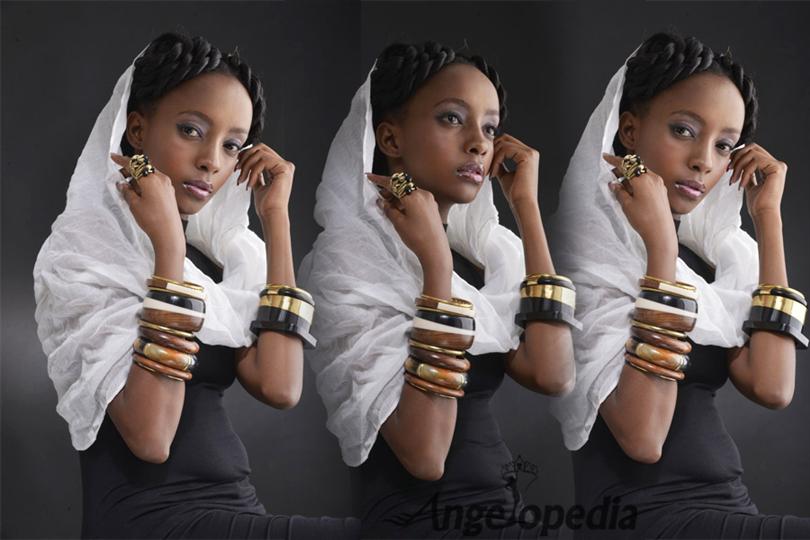 Q. What according to you defines femininity? Who is the most treasured female figure in your life?
I can't quite define femininity, but I believe in women who elevate each other. My most treasured female figures are my grandmothers, my mother, my sister, and my best friends.
Q. If you wish to write an autobiography, what would be its last sentence?
Be bold; Be you!
Q. If not a beauty queen, what would you have aspired to be?
I am pursuing a degree in economics and finance. If not that, I would love to be a media personality; that is either a radio or a television presenter. Music defines me.
Q. How do you balance your diet? What is your fitness regime?
I do not have a regime that I follow strictly, but I eat a balanced diet, (I prefer food that I have cooked) that is protein, carbohydrates and vegetables and fruits. I walk a lot for long distances and get to doing sit ups every once in a while.
Q. If you had to change one thing in your past, what would it be and why?
I wouldn't change a thing! I have such an interesting past; I should probably write a book! All of the experiences I've had have made me the strong, persistent and hardworking woman that I can boast of being today. It's incredible how a seemingly tough situation can turn to be a blessing in disguise! I believe it's all God's work on me; His Masterpiece
Q. What suggestions would you like to give to aspiring beauty queens?
Be you. Let people see you for who you are. Let your beauty ooze of confidence and comfort in your own skin. Let people also recognize you for your wit; not just your beauty. But above all, keep your faith. Put God first.
Q. What message would you like to give to your fans on Angelopedia?
Thank you for the great support you have shown me all through. It is greatly appreciated. I intend to do more; be more; do great. Much love.