At the splendid finale of Miss Universe Sweden 2017, held on 18th June 2017, Camilla Fogdestedt was crowned as Miss Earth Sweden 2017. Camilla succeeds Miss Earth Sweden 2016 Cloie Syquia Skarne and will represent Sweden at Miss Earth 2017 pageant to be held later this year.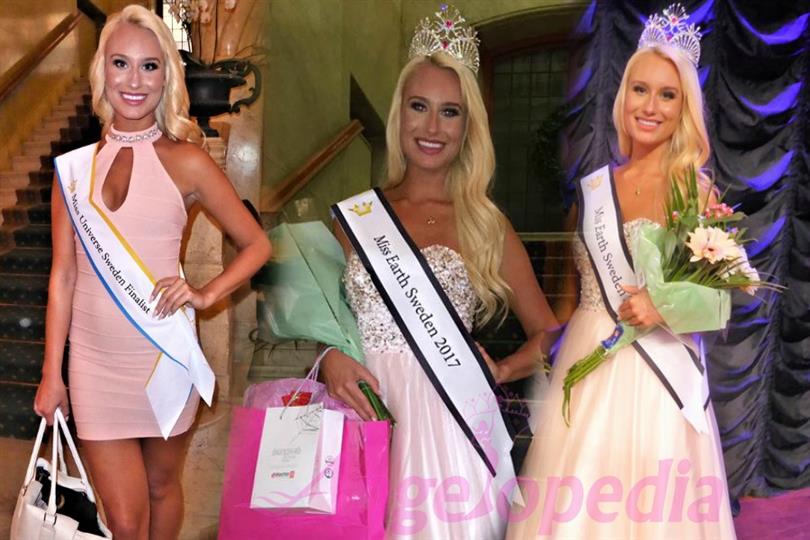 25 year old Camilla Fogdestedt hailing from Halland is not new to the world of pageantry. Camilla placed second at WCOPA 2012 modeling category. At the same pageant, Frida Fornander was crowned as Miss Universe Sweden 2017 and will represent Sweden at the Miss Universe 2017 pageant. Lina Ljungberg was crowned Miss International Sweden 2017 and will represent Sweden at Miss International 2017 pageant.
Last year, Cloie Syquia Skarne represented Sweden at Miss Earth 2016 pageant and was among the Top 8 finalists.  Camilla will have to work hard to fill in Cloi's shoes and the expectations from her are really going to be high.
Miss Earth is an annual Beauty Pageant which is aimed at promoting Environmental Awareness. Carousel Productions organized and launched the first Miss Earth beauty pageant in 2001 to actively promote the preservation of the environment. Miss Earth is part of one of the Big Four International Pageants.  Miss Earth is one of the most unique kinds of a beauty pageant which promotes the idea of 'Beauty for a Cause'; all the contestants desiring to be crowned with the coveted title have to work for environmental and social causes and spread awareness.