was crowned as Miss Ecuador 2017 at the conclusion of the magnificent finale held on 22nd April 2017. 21 year old Cepeda succeeds Miss Ecuador 2016 Connie Jiménez, and will now represent Ecuador at the Miss Universe 2017 pageant.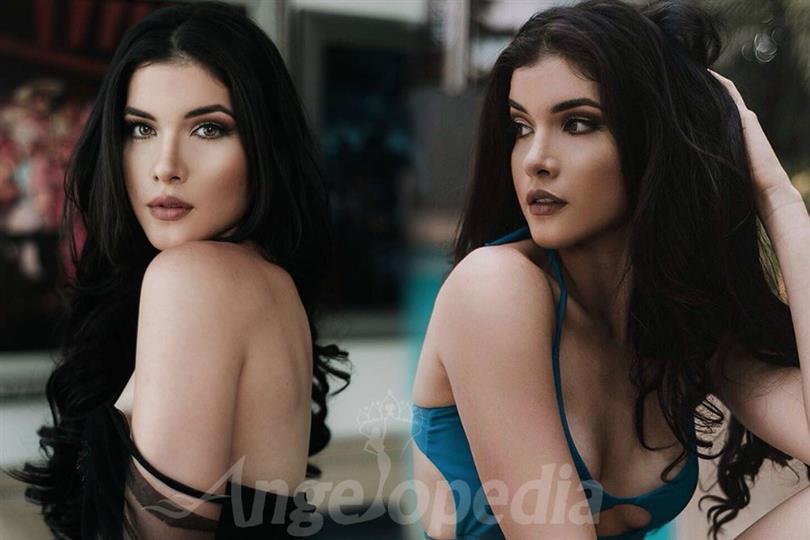 Daniela Cepeda is from Guayas and loves to travel, to go to the movies, and enjoys sports like athletics and cycling. She wants to win the title to do something good for the people and for their welfare. She has studied Psychopedagogy from Casa Grande University and wants to do something related to the same. Daniela defeated 21 other contestants to clinch the coveted title.
At the same pageant, Jocelyn Mieles, of Manta was placed as the first runner-up, Maria José Vilacís was adjudged second runner-up, Dayanara Peralta was titled as the third runner-up, Rossi Torres made it to the fourth runner-up and Nicole Hidalgo finished as the fifth runner-up.
The pageant started with the introduction of the contestants, and later the Top 10 finalists for the night were announced. The 10 delegates who qualified as the semi-finalists were –
Sofia Peñafiel
Monica Gonzalez
María José Villacis
Jocelyn Mieles
Daniela Cepeda
Dayanara Peralta
Rosi Torres
Nicole Hidalgo
Stefanía Parra and
Katty Lopez
After showcasing the grace and glamour in swimsuit and evening gown competition, the Top 6 finalists for the night were selected who then went ahead to exhibit their best at the Q&A round. Daniela managed to win over the judges by answering the question with sheer poise. She was asked, "What does beauty mean to you?"
To which Daniela answered, "Beauty is much more than what one sees, these physical attributes, it is what a woman projects, what you express in the gaze, it is the essence, it is what sets us apart."
In addition to announcing the winner and the runners-up, a series of Special Awards were also awarded to the contestants under the following categories –
Jocelyn Mieles from Manta was selected Miss Photogenic
Marjorie Vivas of Santo Domingo was awarded Miss Punctuality
Dayanara Peralta won Miss Cielo 2017 and Miss Popularity
Ibarreña María José Villacís won Beauty Ottie 2017
Also Read : Pia Wurtzbach will co host the Binibining Pilipinas 2017 Finals
The judging panel consisted of seven members, including Ivonne Baki, Jefferson Perez, Isabel Bucaram, who is the director of planning for CNN in Spanish; Teresa Farah de Aura, president of the Guayas Red Cross. Do you think Daniela Cepeda has what it takes to be the next Miss Universe? Let us know your views in the comment section below…