Binibining Pilipinas 2017 has kicked off and 40 finalists have been announced who will now compete to win the prestigious title. The winner will earn the right to represent Philippines at the Miss Universe 2017 pageant.
The 40 finalists were recently presented to the media, and also in attendance was Miss International 2016 Kylie Verzosa. Kylie had an interaction with all the finalists. She even posted a picture of her with the 2017 finalists on Instagram and shared plenty of tips. "Are you tough enough to wear my crown?" asked the beauty queen, who was crowned Binibining Pilipinas International 2016 and went on to join – and win – Miss International.
Verzosa shared 13 tips with the candidates, which included being natural and eating healthy. She also advised the girls to stay away from pageant blogs, and added that "there is a 99% chance you will get hurt."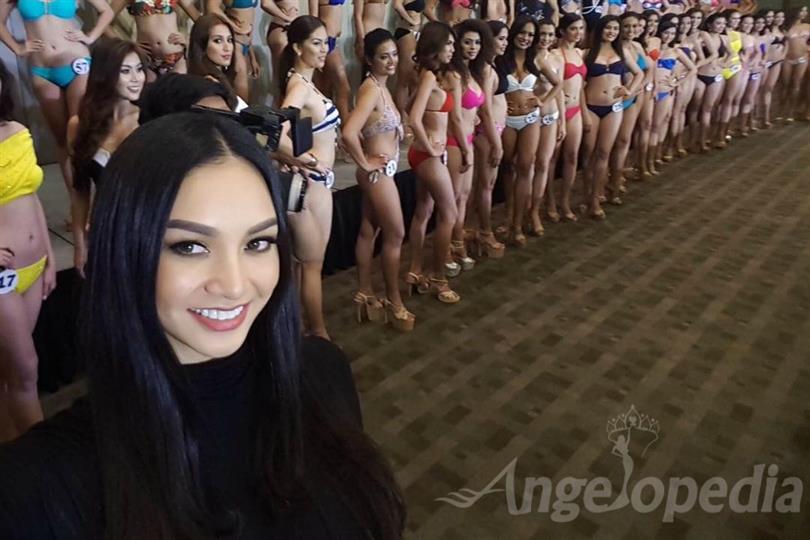 Also Read : Maxine Medina still facing criticism for not choosing a translator at Miss Universe
Here are Verzosa's 13 tips for those who want to join beauty pageants.
1. Be natural, as natural as you can
2. Practice makes perfect
3. Know who to listen to, and whose opinion matters
4. Follow your intuition, think on your feet
5. Be smart. Head over heart please.
6. Eat (healthy), you need energy. (Especially on stage) Bring chocolates when needed.
7. READ on your free time, bring a book! Expands your vocabulary and knowledge! I'm not supposed to be telling you this lol.
8. If you read pageant blogs, there is a 99% chance you WILL get hurt. (Especially for first timers)
9. Allot time for your social media, use wisely.
10. Workout, lift weights. Diet. (Cookie, or crown?)
11. Boyfriend or crown?
12. Focus. EYES ON THE PRIZE
13. Pray. It's a tough world out there.
The 40 shortlisted finalists will now go through a series of Preliminary Competitions. The titles at stake are –
Miss Universe Philippines 2017
Miss International Philippines 2017
Miss Philippines Supranational 2017
Miss Philipppines Intercontinental 2017