Today is World Health Day, and our Miss International 2016 Kylie Verzosa is one of the speakers at the event. World Health Organization marks World Health Day 2017 by raising awareness on depression. The theme for this year's World Health day is "Depression – Let's talk". Kylie Verzosa has always been vocal about her advocacy, which is about spreading awareness on depression.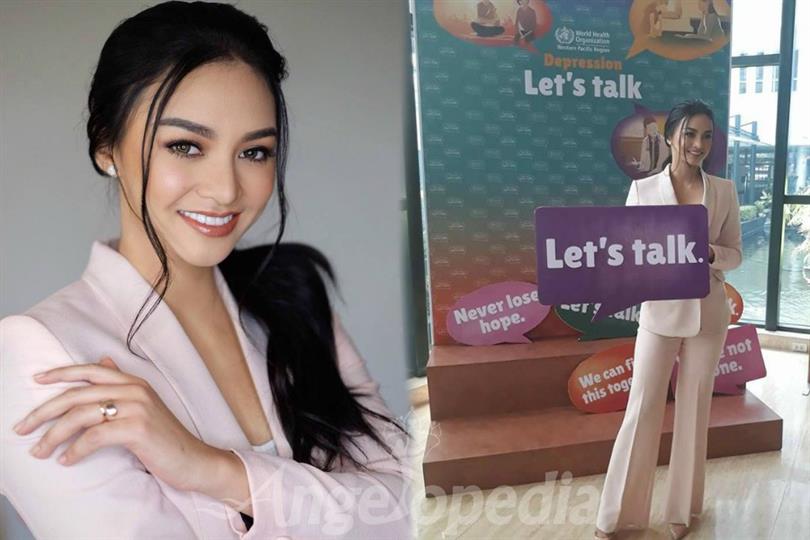 Also Meet the 32 finalists of Miss Wales 2017
During the event, Kylie said, "I was diagnosed as clinically depressed two years ago. Mental health is close to my heart because I am one of them. My dad was also diagnosed as bipolar. I tried taking meds but it didn't feel right so I exercised, tried new things & got over my depression in 6 months."
Kylie has created a Facebok page named, "Mental Health Matters", with her sister and "a few good people." The page aims at sharing information on mental health issues such as depression, anxiety and bipolar disorder and to provide emotional support to those who suffer mental illness. Briefing her fans about the page, Kylie said, "I believe many people my age (even younger and older) go through this. I want to let you know that you are not alone. Depression is a disease that is treatable and manageable. It is good to seek help, and learn more about what you are going through and the different forms of mental illness."
This year's theme Depression: Let's Talk, aims to reach out and help people battling with the disorder. According to WHO's latest estimates, between 2005-2015, there has been an 18 per cent increase in people dealing with depression, that is approximately 300 million people. Though depression is not limited to any gender or age group, it is more common among teens, adolescents, youth, women after childbirth (postpartum depression) and those above 60.
Also Read : Begimay Karybekova crowned as Miss Kyrgyzstan 2017
On World Health Day 2017, here are some suggestions from WHO to overcome depression:
Government needs to increase investment for people with mental health disorder.
Introduce improved support system and scale up programmes with mental health disorders
Better funding for research to facilitate better services
Trained human resources for better mental healthcare.