Miss International 2016 Kylie Verzosa is one beauty queen who has drawn her advocacy inspiration from her own personal experience. The gorgeous Filipina has taken her advocacy with such dedication that she spent her holiday weekend working on it. Yes, Kylie decided to spend her Holy Week spending time with the kids at charity.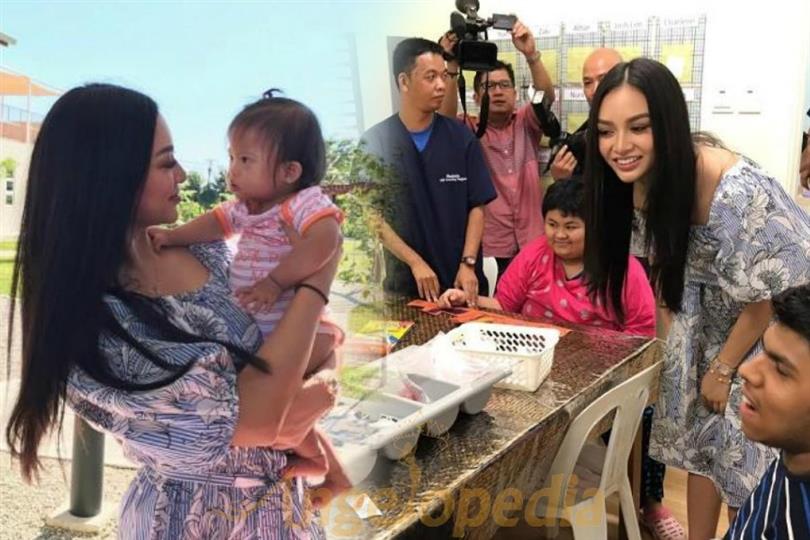 Also Read : Carlos Montero & Claudia Schiess to host the Miss Ecuador 2017 Finals
Kylie Verzosa visited the school for Special Children in Brunei instead of holidaying or partying. She made her visit to the school as a pre-school teacher herself. "Decided to spend my Holy Week vacation doing something for kids since I used to teach preschool and I love kids," she wrote as she shared a photo of herself with children in Brunei. Due to her charity work with Pusat Ehsan, a foundation for children with special needs in Brunei, Miss International Kylie Verzosa and her family were invited by the Sultan of Brunei to attend the Charity Polo Day.
Aside from being a vocal advocate for mental health awareness, the beauty queen also promotes the importance of accessible formal education. The reigning Miss International was also one of the speakers at the World Health Day 2017 event organised by World Health Organisation. During the event, Kylie said, "I was diagnosed as clinically depressed two years ago. Mental health is close to my heart because I am one of them. My dad was also diagnosed as bipolar. I tried taking meds but it didn't feel right so I exercised, tried new things & got over my depression in 6 months."
Also See a throwback snap of Dindi Joy Pajares with Iris Mittenaere
This beautiful Filipina has managed to set a benchmark with her reign and her dedication towards promoting mental health awareness. Apart from her advocacy, the beauty queen is also busy as model mentor to the model hopefuls of the Philippines' Next Top Model series.
Kylie created a Facebok page named, "Mental Health Matters", with her sister and "a few good people." The page aims at sharing information on mental health issues such as depression, anxiety and bipolar disorder and to provide emotional support to those who suffer mental illness.