The stunning titleholder of the Miss Supranational 2016 beauty pageant, India's Srinidhi Shetty has received a lot of appreciation for her performance at the finale day which landed her the crown of one of the esteemed international pageants in the world. This time the beauty is all set to impress her fans with her performance in her debut movie. Take a look…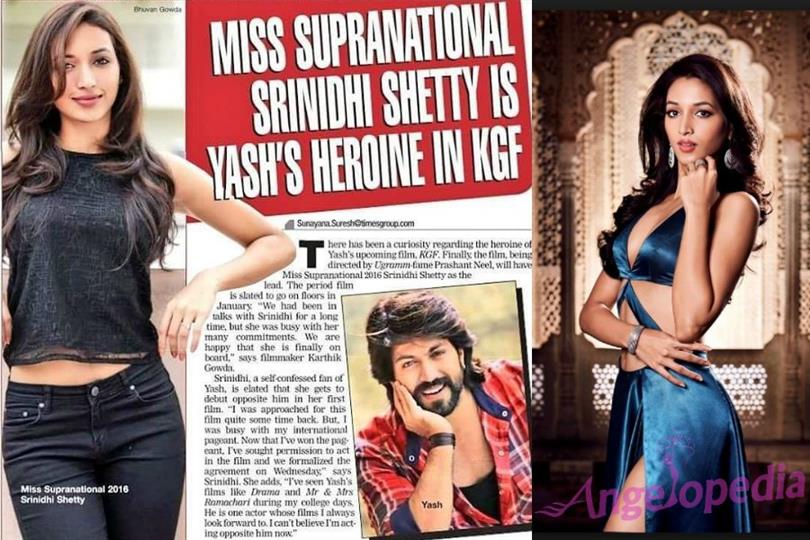 Also Read : Li Zhenying of China vying for the Miss Universe 2016 crown
This has been the biggest New Year surprise for the fans of this gorgeous beauty who always wanted to see more of her. The beauty will start filming for her first Kanada movie with her co-star, the popular south Indian film actor, Yash. The beauty, being a great fan of the actor herself, is extremely happy to be debuting opposite the famous star.
The film named KGF is a period film, which Prashant Neel will be directing. Film-maker Karthik Gowda is glad that the Miss Supranational winner is finally on-board with the film. The beauty queen was approached for the movie even before the pageant finale, and could not finalise due to her busy schedule of the pageant. After winning the internationally renowned beauty contest, Srinidhi is quite happy to be a part of the film.
India's Srinidhi Shetty had won the crown of Miss Supranational 2016 in Poland, earlier this month, after defeating 70 worldwide delegates. After an incredible victory at the pageant, we really hope to see the chemistry of this gorgeous beauty with her co-star Yash. Aren't you guys excited?