If we were asked how it feels to watch the zenith of grace and grandeur meet serenity at the horizon, we would surely say, it's like watching Petra Denkova, Miss Supranational Slovakia 2015. Petra comes across as someone who is humble and lovable and the best part about her is her smile which shines like dawn even at the oddest hours of the day. Petra with her mesmerizing charm and irresistible aura looks like a promising contender at the Miss Supranational 2015 pageant.
In an interview with Angelopedia, the gorgeous Petra Denkova shared her thoughts, experiences, and aspirations in the world of pageantry. Below is the transcript of her interview-
Q. How do you feel after winning the title of Miss Supranational Slovakia 2015?
I feel great! Before the Final evening we went through a very good and precise but also challenging preparation. It lasted almost for three months but I can tell it was really worth it. I was not expecting to win so now my pleasure is even bigger. It is an amazing feeling to go somewhere and wear the crown on my head and see all the people around me cheering and smiling at me. I would have never guessed that only one photo of me or my autograph can make somebody so happy. I am very grateful to the jury for giving me such an incredible opportunity in my life.
Q. What inspired you to participate at the Miss Slovensko 2015 pageant?
It was my family and my friends who inspired me. They had always been encouraging me to try it and attend any of the castings for Miss Slovensko before I finally did. A year ago I was watching the finale of Miss Slovakia on the TV and I felt so bad for not doing it, for just sitting there even I knew so many people believed in me. And because I told myself I do not want to regret anything in my life I decided to give it a try and look! It worked out so nicely. 🙂
Q. How confident and prepared you for Miss Supranational 2015?
The most I possibly can. I will do my best! I am the kind of person who puts 100 percent into everything he or she does. I really appreciate the fact that I've been given such an amazing opportunity to represent my country – Slovakia in the whole world. I will try not to let down people that believe in me.
Q. What is your biggest strength which you think can make you win Miss Supranational 2015 title?
This is a very difficult question since I do not know which one out of all qualities is the most needed and which one is the most important to have if I want to win Miss Supranational. Perhaps it's my extremely thick hair, long legs, healthy skin or cat eyes when it comes to my appearance, or it might be the fact that I do not have a plastic surgery. Or maybe my nice personality and naturalism.
Q. Which is your favourite round at Miss Supranational pageant – Talent, Evening Gown, Swimsuit or Q&A? And Why?
Evening Gown, for sure. If I could I would wear an evening gown every day. I love the feeling of elegance and pomposity, it makes me feel like a princess and I literally soar when I walk. Every woman is beautiful in the evening gown and every man turns around and says "WOW". I guess I was born in the wrong century. (haha)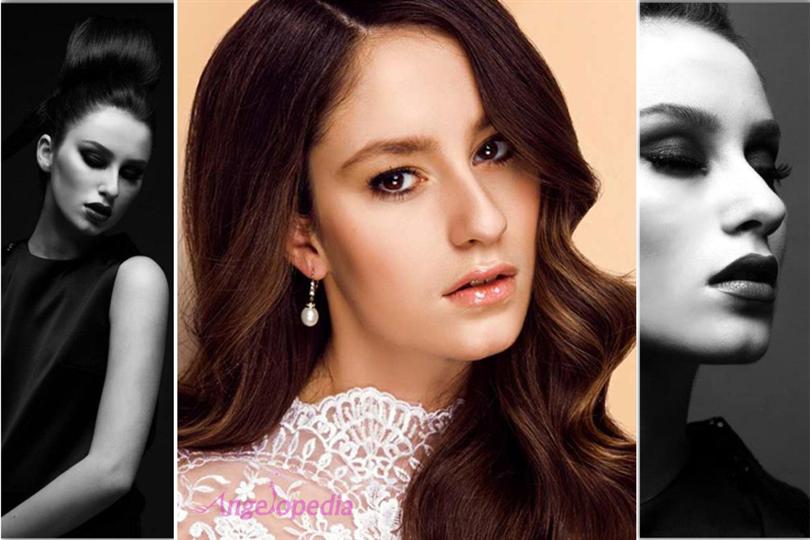 Q. Tell us something that most people don't know about you?
Most of the people think I am a person with a strong personality because I rarely expose my feelings in the public. In spite of my young age I have been through a lot in my life and even my name, Petra, refers to somebody who is being as hard as a rock. The opposite is truth though. I am very sensitive and romantic. Even the less romantic scene in a bad romantic movie can make me cry. Moreover, during the rehearshal of the final night of Miss Slovensko 2015 I had tears full of emotions in my eyes.
Q. What are your hobbies and interests?
I have been doing a lot of things in my life and sometimes I feel like I have tried almost everything. What I enjoy the most until today is playing piano, reading books, shooting, swimming, tourism, traveling and modeling. I also enjoy management which I study at the Slovak University of Agriculture in Nitra. I can manage everybody and everything around me like no one else.  🙂 And I definitely love dance as well. I dance everywhere and everytime I hear music. I really like to sing, too but I think this hobby of mine might be even more dangerous to others than shooting. (lol) 🙂
Q. What makes you a beautiful person (besides your 'killer' looks)?
I think it's the fact that I always evaluate the people around me according to the inner beauty or more concisely, I am interested in the inner beauty of a person. For me, it is much more important than the external beauty. However, I believe that this question should be answered by the people that know me rather than by myself. Anyway, when people tell me what they appreciate about me, it is my caring and loving character. All of my friends know that in case they need help I am here for them 24/7 in everything and I don't expect anything back. When they are happy, so am I. I am also kind of a phlegmatic person, so there are not many things that can bring me out of my calmness and good mood. A huge smile on my face is my everyday thing and I can often cheer up and empower people around me with it.
Q. What do you think is the most fun part of being in the fashion & modelling industry?
I have been in the modelling industry since I was 16 years old and the most entertaining fact is probably that every day is completely different. I have visited countries like Malaysia, Italy, Hong Kong, Singapur, Thailand and Taiwan and these experiences enriched my life in many different ways. Everyday you meet new people, visit and see new places, get to know new cultures and learn new customs. And the working days, whether it is a photoshoot or a fashion show, it might go from one extreme to another. You simply can not get bored in this business (except for waiting for too long on castings). 🙂
Q. If you were invisible for a day, what all would you do?
Because I have a naturally curious personality, I would use this special ability to observe casual conversations between people, watch their behavior and learn something new about the nature of human character.
Q. What is special and unique about being a Slovakian woman?
All around the world people know that Slovakia has the highest amount of beautiful women per square meter. I have traveled many countries and met a lot of different people and all the time I hear stories about unforgettable Slovak women. About our amazing charisma, intelligence, passion, kindness, personal strength and how special we are.