Hayley Robinson, Miss International New Zealand 2015 is a woman with a golden heart. She truly is the quintessence of femininity. Hayley Robinson during her pageant days at Miss World New Zealand 2015, raised funds to gift fellow contestant, Swati S Rao, a new wheelchair. Hayley radiates a gleaming sunshine aura in her personality. Her persona exudes a warm, cheerful energy that is hard to ignore. Hayley loves to dance and like any other chirpy young girl, loves going on adventurous trips…
In an interview with Angelopedia, the bubbly Hayley Robinson shared her thoughts, experiences, and aspirations in the world of pageantry. Below is the transcript of her interview-
Q. How do you feel after winning the title of Miss International New Zealand 2015?
I am very honored to have won this title; I worked really hard and gave up a lot to be in the competition, so it was very rewarding. I am so excited to keep working hard and represent NZ at Miss International, as well as excited to see the many opportunities that present themselves.
Q. What inspired you to participate at the Miss World New Zealand 2015 pageant?
I love being a role model and the idea of being an ambassador in NZ, especially for teenagers, really inspired me. I hope that I can use this platform to promote inner and natural beauty, and encourage young girls to be proud of who they are.
Q. How confident and prepared are you for the Miss International 2015?
I know I have a lot more work to do before I will feel totally prepared as this is the biggest competition I've done, and the other girls are stunningly confident. However I know I can be at their level and hopefully more.
Q. What is your biggest strength which you think can make you win Miss International 2015 title?
My determination and commitment to being a positive role model and being the best I can be, while being true to myself. I have an innate ability to connect with people and love to make a report with people from all walks of life. I am very ambitious, caring and friendly.
Q. If you could define yourself with a "colour", what colour would you choose and why?
Yellow, inspired by Belle from Beauty and the Beast. I love the characteristics Belle portrays such as inner beauty, love, honesty and wisdom. I also think Yellow represents happiness, warmth, youthfulness, and good health.
Q. What are your hobbies and interests?
In my spare time I love to explore the outdoors with my family; climbing mountains, fishing, hiking. I also do Latin American and Ballroom dancing.
Q. What makes you a beautiful person (besides your 'killer' looks)?
I think a loving person is the most beautiful person you can be, and also being true to yourself. This is what I encourage young children to believe, and I think this strongly relates to my identity. Inner beauty shines through outter beauty.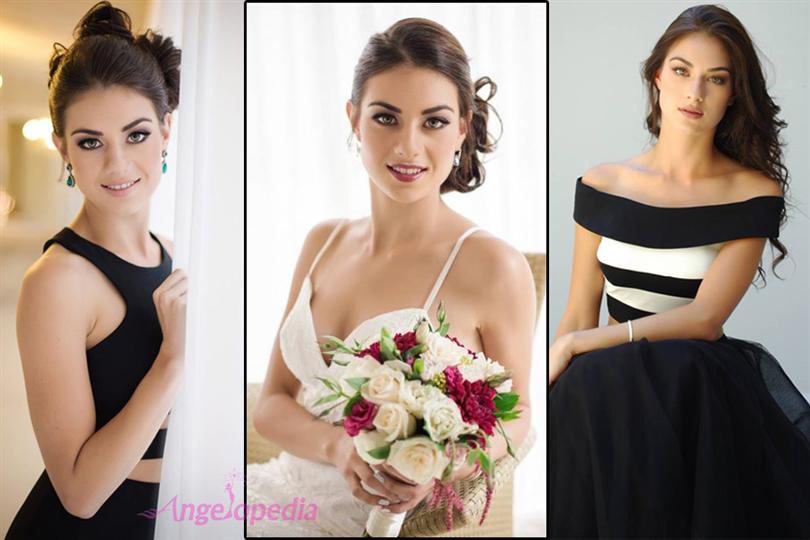 Q. What do you think is the most fun part of being in the fashion & modelling industry?
I love feeling like a princess when I have the beautiful dresses, and hair and make up all done; especially not having to do it myself, cause im not very good at it yet. I love taking on another character in the photo shoots and pushing myself out of my comfort zone, while learning new things.
Q. If you were invisible for a day, what all would you do?
I would help someone disadvantaged get through their day, and make it seem like they had the best day and it was them who made it that way, when secretly id been helping them.
Q. Who is Hayley Robinson…?  Give us a glimpse to Hayley who most people don't know!!
I work full time for the New Zealand Police as an administrator, while studying full time towards a Bachelor of Teaching. I am an only child, however I have a big extended family, and family is the most important value to me.
Q. What message would you like to give to young beauty pageant aspirants?
Absolutely do it!!! You will learn so much about yourself and grow so much as a person. You have nothing to lose and everything to gain. Pageants are quite stereotyped and misunderstood in NZ so it is a challenge to step outside the "norm", but honestly you will have the best time.
Q. Would you like to give any message to fans on Angelopedia?
I am overwhelmed by the support I have had thus far. It means the world to me and you all make me feel like I can actually do this, and do it well. Thank you thank you thank you!