Rannathielle Bitorina, Miss Supranational Suriname 2014, is a beauty full of confidence and positivity. The cheerful and vibrant lady is currently participating as the Queen Caribbean Love 2015 at the Queen Summer Carnival 2015 pageant. Rannathielle is a dreamer like any other young girl, but what distinguishes her from others is her zeal to chase those dreams. Her "never give up" and "go get it" attitude is what elevates her beauty even more. The pulsating beauty loves music and enjoys dancing in her spare time…
In an interview with Angelopedia, the gorgeous Rannathielle Bitorina shared her thoughts, experiences, and aspirations in the world of pageantry. Below is the transcript of her interview-
Q. What motivated you to participate in Miss Supranational 2014?
I always loved the glow around beauty pageants. I once participated a pageant in 2012 for a certain district in the Netherlands, and continued with another pageant in 2014, Miss Regio Netherlands. I became second runner-up. After that it was a dream to go international, and that dream came true.
Q. How was your experience of participating at the Miss Supranational 2014?
Miss Supranational 2014, wow! An experience to never forget. Three weeks in a country I've had never seen before, meeting 70+ other beautiful and inspiring young ladies, working with the best team you can imagine backstage. It was amazing, it really was. Photoshoots, daily activities and learning &seeing more of the country, participating at the Poland Fashion week and of course the pageant itself, absolutely wonderful.
Q. What have you learnt from your experience at Miss Supranational 2014?
I had the opportunity to participate, to grow in the way I walk, talk, dance, move and everything. Like a three-week training, to make sure everything is perfect. So I learned the most enjoy every moment more than ever. I didn't won a title, but I've won an experience I will carry with me forever.
Q. What do you like the most about representing your Country?
The fact that I was honored to represent Suriname was a blessing. I'm very proud of my roots and I couldn't be more happy to show that to the world. To be able to been seen as the face of a country is a huge thing, and the fact that I've made many people proud by doing that is priceless.
Q. What according to you describes femininity?
I would say Femininity for me, in the way to express yourself as a woman, should always be classy, with a little touch of sexiness (without being trashy!) and carrying. But at the end of the day femininity depends on the person. I would like every woman to be happy with who she is and what she stands for. Believe in herself and go after her dreams.
Q. If you wish to write an autobiography, what would you title it as?
An autobiography, that would be an honour. I think I would name it 'Dreaming is believing', because I truly believe that everyone should go after their dreams, if it's an option for them. I did, and I will try to continue with following my dreams. Or maybe chasing  goals is a better definition, because one day I want to be even more lucky than I am now, and be able to tell 'I've made it'.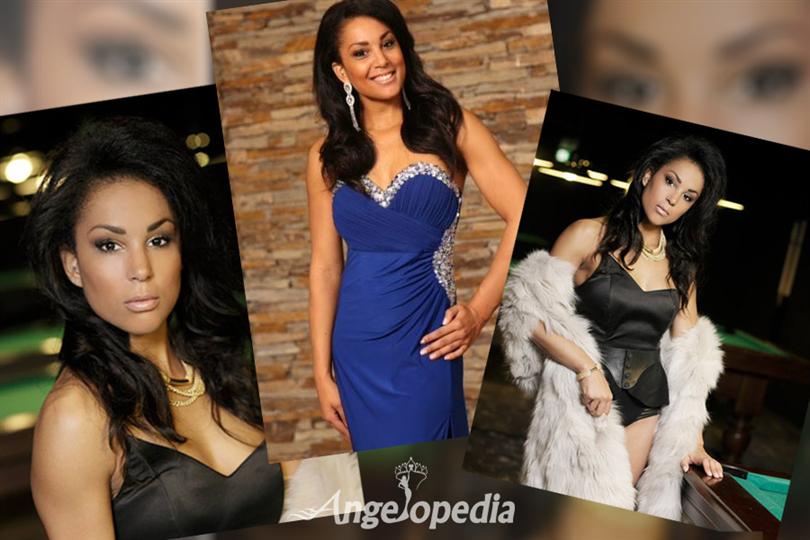 Q. Apart from being involved in beauty pageants what else are you passionate about?
To spread happiness! I will tell more about it in my future plans and goals.
Q. What are your future plans and goals?
Right now I'm studying Leisure Management (Bachelor) in Rotterdam (The Netherlands). In about two years I'm done with my study and I would like to create events on my own. I want to bring happiness to people, through activities which make them be a part of the whole experience. I'm also the ambassador of a new foundation which I can tell more about in just a few weeks. I'm excited to be a part of this upcoming project and be able to help as much as I can. Being a student right now, with multiple jobs as hostess and supporting actor, I would like to see myself in a few years having my own place. But to be honest, with being as busy as I am, I think I'm the happiest when I'm at home, and that's where the heart is.
Q. How did your journey continue after Miss Supranational?
Currently I'm participating as Queen Caribbean Love 2015 at the Queen election for the summercarnival in the Netherlands. I grew up with summercarnival as a part of my lifestyle and my culture, so for me being a part of this is a really huge and important thing. I will do the best I can to become Queen Summercarnival 2015, which will be held on july the 18th in Rotterdam (The Netherlands). The online voting starts at june the 22nd at www.rotterdamunlimited.com and I would appreciate all the support!
Q. What are your interests and hobbies?
I love to dance when I have some free time, while listening to some good music. It's not even that I'm a professional dancer or something, I just love to move! I also like shopping (who doesn't!) and having a good time with family and friends is very important to me.
Q. Tell us something that most people don't know about you?
Well, most people don't know that I am chronically ill (crohn). It's not a positive thing, so that's why I want to enjoy life to the fullest and motivate others to do the same. It's not a secret and I'm not ashamed of it, I can almost like every healthy person so I always try to make the best of it!
Q. What do you think is the most fun part of being in the fashion & modelling industry?
Besides the glitter and the glamour, I love the way to express myself. People say 'A picture says more than a thousand words', which I believe is true, especially when you work with a great team and produce beautiful pictures during a shoot for example. People tell me; you can't be insecure. Yes of course I can be, but I am not when I'm on stage, while walking a fashion show or doing something else, and that's also a thing that I like. You can't hide on stage so I'm just being myself and having the time of my life.
Q. Any message for the pageant fans on Angelopedia?
In the first place I would like to thank everybody who followed me and supported me during my journey as Miss Supranational Suriname 2014, I'm really thankful for that. In the second place, keep following the amazing Angelopedia and the pageants, because you all make this into a success and that's awesome! Much love for all the pageant fans XXX Rannathiëlle Bitorina.