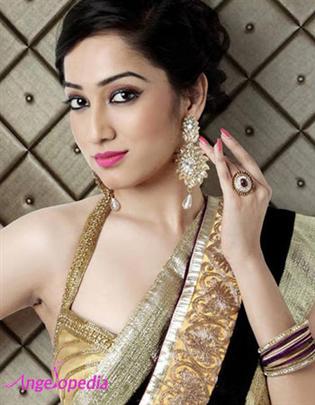 Rasshmi Raajput, Miss Tourism International India 2014 has an amazing vibrant appeal and at the same time holds a childlike aura to her personality. She was the first runner-up at Indian Princess 2014 and went on to represent India at the Miss Tourism International 2014, where she finished as Top 10 finalist besides winning the special awards for Miss Photogenic and Miss Trendsetter. The bubbly beauty wishes to inspire and motivate other people through her work, and believes that pageants like Miss Tourism International are a great platform to achieve that.  The exotic Indian beauty enjoys playing basketball and listening to music and travelling.
In an interview with Angelopedia, the glamorous beauty Rasshmi Raajput, shared her thoughts, experiences, and aspirations in the world of pageantry. Below is the transcript of her interview-
What motivated you to participate in Indian Princess?
Every girl dreams about the tiara and beauty pageants celebrate femininity and womanhood. I really wanted to show the world how we are (Indian women), we are traditional yet strong and independent.  This thought helped me and motivated me to take part in Indian Princess and represent India at international level. I did my job with my heart.
How did you feel after winning the title of Miss Tourism India 2014 at the Indian Princess 2014?
I was blank for a minute but soon realized that winning the title is much more than just winning the crown. With the title, comes responsibilities and that is where your actual job starts. It's a big responsibility. It felt like it was my responsibility to make my family and friends proud.
How was your experience of participating in Miss Tourism International 2014?
Miss Tourism International was a wonderful experience. It is one of the best organisations that celebrate beauty around the world. I had the opportunity to interact with different contestants representing their country. Every morning we used to wake up to new activities and events. Since it was about tourism we had a chance to explore many places, their food, culture and festival.
What have you learnt from your experience at Miss Tourism International 2014?
Participating at Miss Tourism International 20 14 helped me learn and understand about different cultures, as there were delegates from countries around the world. It was fun learning about their traditions, festivals, their lifestyle and their language. The best part was that despite of the competition, all the contestants were extremely caring and supportive towards each other.
As the Miss Tourism India 2014, what in your opinion is the best way to promote Tourism in India?
We Indians believe in "Atithi Devo Bhava" which means "Guest is equivalent to God". As soon as a guest enters our country, they can witness the vibrant and rich cultural heritage that we hold. Our government has structured our tourism in a way to make the tourists feel a greater sense of welcome to the country. I feel by advertising the Indian culture through various platforms like – Television, radio, Railways, Airports and internet- we can encourage tourism. Also it is important that we develop inbuilt tourism in our country and secondly more and different travel packages should be introduced to encourage more and new tourists.
What do you like the most about your Country?
The best and the most interesting thing about my country are its diverse religion and culture. India is a diverse nation with different religions, and every religion has its own different festivals. Yet, despite of the diversity, everybody celebrates the festivals with each other in unity and with love. That is the best thing I like about India.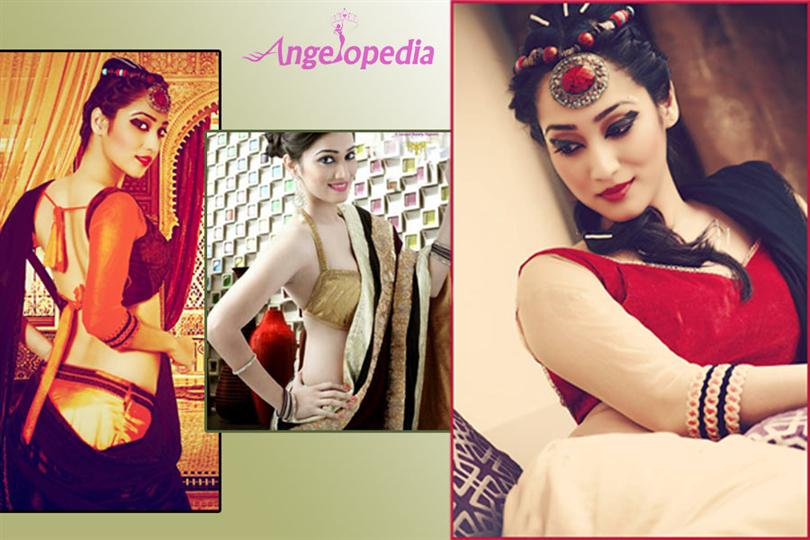 Apart from being involved in beauty pageants what else are you passionate about?
I am a graduate in commerce and I have done trading management. I am passionate about sports and used to play Lawn Tennis during my school days. I have also been an active state level basketball player. I also love spending time with kids.
What are your future plans and goals?
I plan to continue my career in modeling. My mom is a teacher in a Rotary School for Deaf so I often assist her at school and it gives me immense satisfaction and peace. I have few projects lined by in my way, but it's too early to talk about it. If given a chance, I would love to represent my country at on international level again.
What are your interests and hobbies?
I like sports but hold a special love for Lawn Tennis and Basketball. I also enjoy travelling and learning about new culture. I love dancing and also during my pageant period at Miss Tourism International, I performed on "Lavni", which is a Maharashtrian Folk dance.
Tell us something that most people don't know about you?
I am a total tomboy and I love doing crazy stuff. At the same time I am a bit emotional.
What advice would you like to give to the young aspirants participating in Indian Princess 2015?
Beauty pageants in India are indeed a key to Bollywood, but I would suggest the young aspirants to utilize their time and prepare themselves for the international pageant. As at the end of the day, you are going to represent your country and it is a big responsibility. I would also say be yourself!! Everybody has a different individuality and one must keep that in mind and follow their dreams. Most importantly, pageant journey is a great experience and one must respect and appreciate those who work with you and work for you. And at last… Make India Proud!!
Any message for the pageant fans on Angelopedia?
I would like to thank all my fans for their love and support and I couldn't have found a better platform than Angelopedia to reach out to my fans. Also I am grateful to Ms Irina Silva (Editor at Angelopedia), who covered my entire journey at Miss Tourism International and has been very supportive. Keep supporting and loving!! Love you all!!