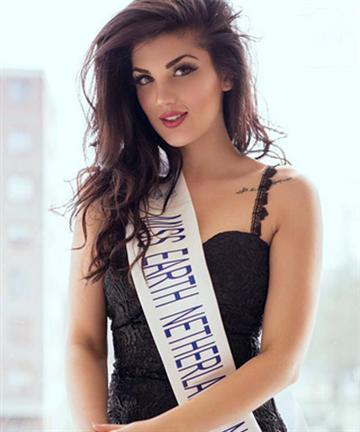 Green mysterious eyes, luscious lips and breathtakingly amazing good looks, these are just few traits to describe the stunner, Farah Qureshi. Her Barbie like charm is something that distinguishes her from the usual set of beauties. Her comfort with the camera and effortless modelesque attitude makes her chances even brighter at Miss Earth Netherlands 2016. With a harmonious aura in her personality, she is certainly the one to look out for.
In an interview with Angelopedia, the beautiful Farah, shared her thoughts, experiences, and aspirations in the world of pageantry. Below is the transcript of her interview…
Q. How do you feel after becoming one of the finalists of Miss Earth Netherlands 2016?
To be honest, I have never been so thrilled. Becoming a part of the Miss Earth pageant has always been my number one dream and becoming one of the finalists makes this dream come closer and closer. Next to being very happy, I really feel thankful towards the organization for giving me this opportunity.
Q. Who did you first inform that you were going to be an official candidate of Miss Earth Netherlands 2016?
The first person I informed was my mother. She was sitting right next to me when I heard the good news. We were both so happy with my candidacy that we stayed up until 2 in the morning talking about it.
Q. Every great initiative branches off from a motivation, who was your role model behind stepping into the world of beauty pageants?
My role model behind stepping into this world is Miss World 2000 Priyanka Chopra. I remember watching the Miss World 2000 pageant at the age of seven with my cousins and there was just something about Priyanka that impressed me so much. She had a certain amount of self-esteem, confidence and beauty that made her stand out from the rest, but not in a way that anybody could see this as negative. From that moment on, I knew I wanted to be like that. Also, she did not only use her title to become a public figure , but she also used it to become a famous philanthropist. She became an ambassador for UNICEF and supports various charities for women's rights, environmental awareness and the wellbeing of animals. She even was the voice of PETA's life-size robotic elephant named "Ellie", who visited schools across the United States and Europe to educate kids about elephants and captivity, and to urge people to boycott circuses.  Being able to contribute to the world like that is something I want to do too, and is my main reason for being a contestant for Miss Earth Netherlands 2016.
Q. How are you preparing yourself for Miss Earth Netherlands 2016 voyage? What are your prime plans?
The Miss Earth pageant has always been my dream, so I am giving my all 24 hours a day.  I am currently studying a lot of books on environmental awareness and policies, taking extra classes in the gym to keep me fit, living extra healthy and using my network in order to become the best version of myself. These colorful experiences, unforgettable memories, confidence and self esteem I have gained only by preparing for this pageant mean so much to me. To me, sacrificing time, effort and good sleep during this voyage are totally worth it, because I am just so happy to experience everything I am experiencing at this moment.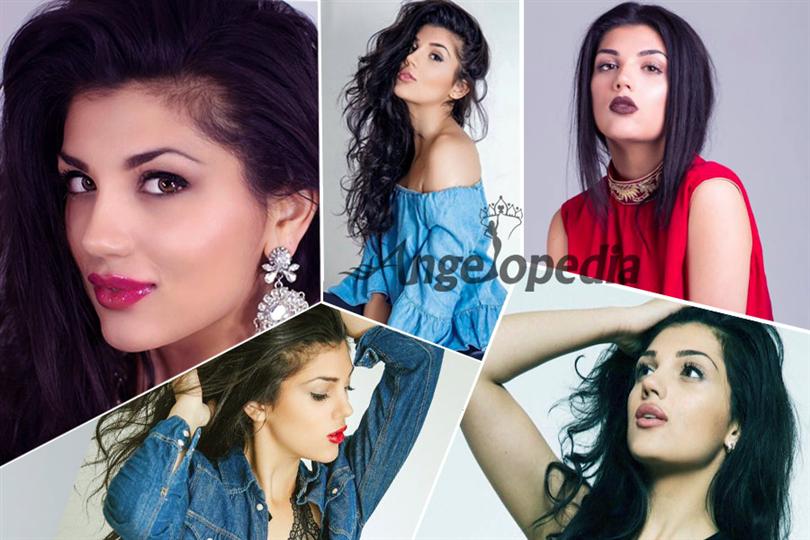 Q. What would your Environmental Advocacies highlight?
My advocacies would highlight education on the importance of trees, flora and fauna in different countries and areas.  I am the type of person that believes in educating on pros and cons instead of telling people what to do.  My advocacy is to establish fun and educational programs for children, youngsters and adolescents that teach them the significance of trees and preserving wildlife in their home country. To me, education is the most powerful weapon we can use to change the world.
Q. According to you what does it take to be an Earth Warrior?
Being pretty and having a good body is really not enough. To me, an Earth Warrior has to be willing to use the way she looks, her self esteem and her knowledge to help changing the world. She has to be a good public speaker who knows what she is talking about and have a kind heart. She has to posses the quality of helping those around her. An Earth Warrior should stand her ground for what she believes is right for this Earth, the willingness to sacrifice herself for a worthy cause and taking responsibility for her mistakes.
Q. How confident are you on winning the Miss Earth Netherlands 2016 crown?
First I would like to say that I think the other girls are truly beautiful, intelligent and kind. But to me, Mother Earth is the centre of faith, freedom, beauty and strength. Those words also describe the person I aim to be and that is what makes me different from the other contestants. Next to my international appearance and the right looks, I also have a professional background in environmental issues. I have a Bachelors Degree in European Policy and took classes in human rights, environmental awareness and EU policies on going green. My dream is to utilize these characteristics in order to become an ambassador for preserving and restoring the environment we live in, as well as representing my beloved home country the Netherlands. If that is what the organization is going for, I think I might have a good chance.
Q. Who is your most loved beauty pageant winner till date, who has also inspired you to grow up as a beauty queen?
I can keep this one very short, that person would also be the winner of the Miss World 2000 pageant Priyanka Chopra. I admire her so much for getting to the point she is today.
Q. What according to you defines femininity? Who is the most treasured female figure in your life?
To me, femininity is all about being compassionate, caring and humble. The most treasured female figure in my life is my mother. She has always taken such good care of my younger brother and I after the early passing of my father.  Even though she became ill after, she still supported us in the best way she could and I am proud of her for that.
Q. If you wish to write an autobiography, what would be its last sentence?
Oh wow, that's a tough one. I think I would choose 'hard work beats talent'.  Growing up having no father and an ill mother gives you a lot of disadvantages compared to other children and youngsters.  I felt everyone around me was just so privileged for having a functioning family and not having to worry about anything. I got my first job at the age of 14 and learned to provide all the things that gave me these disadvantages myself.  I am not just talking about materialistic things, but also about social skills and other skills that shaped me into who I am today. I always had the feeling that I have to work ten times harder than people around me to achieve my goals, but if that is what it takes it's all worth it to me. I just want to let people know that life isn't always fair, but if you work hard… You can do and become everything you want. Please never give your dreams up.
Q. If you had to change one thing in your past, what would it be and why?
I believe that every experience, no matter what it is, good or bad…You'll learn from it. It is what shapes you and makes you the person you are now. So looking back on my past, there is not a single thing that I would have done differently, because I learned to be proud of where I am today.