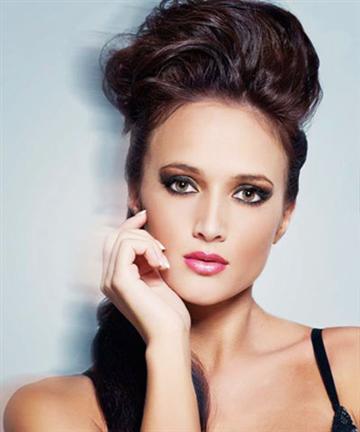 The 25 years old beauty Lauraine van der Werff hails from Emmen. This hazel eye beauty is not alien to the world of pageantry as she has already conquered the regional pageant of Miss Drenthe in 2012. The most beautiful lady of Netherlands is now ready to conquer the Miss Earth Netherlands 2016 pageant and impress the juries. Laurine is also equipped to showcase her first rate pageantry skills – be it ramp walk, communication skills, or the major question and answer round – she can give a nerve wracking competition to her competitors. With her amazing angelic features, and polished frame, the lady is set to clinch the esteemed crown. Let's get a better idea of what all she has to say as a strong bet of Miss Earth Netherlands 2016…
Q. How do you feel after becoming one of the finalists of Miss Earth Netherlands 2016?
I felt intensely happy and grateful that I have had been given the chance to compete for the title "Miss Earth Netherlands." This election means so much more to me, because it has a purpose. The purpose to help our planet in need. It is a challenging learning process, however we are in good hands with the organization. I am proud to be part of it.
Q. Who did you first inform that you were going to be an official candidate of Miss Earth Netherlands 2016?
My parents in the first place and after that my family and friends, they were very happy for me and supported me in every way. For me, friends and family are the true cause of happiness. When you have friends and family, you have those who care for you always!
Q. Every great initiative branches off from a motivation, who was your role model behind stepping into the world of beauty pageants?
There are many role models for me, but in the first place Miss Netherlands World 2011  Jill Lauren de Robles. She also lives in Emmen and showed me that even if you were born in a small city like Emmen, you could still make it big. Because of Jill Lauren de Robles I have taken the step to participate in Miss Drenthe 2012. I won this pageant and it is something I am still very proud of.
Q. How are you preparing yourself for Miss Earth Netherlands 2016 voyage? What are your prime plans?
I try to stay informed about the latest news and want to know everything in the field of ecological friendly themes. I am doing activities together with WNF(Wereld Natuur Fonds), we give information sessions on elementary schools and make the children aware of the importance of our nature in a playful way. I am very grateful that I am involved in this wonderful project. I am still expanding my knowledge myself. As long as you are interested in the environment and protecting the planet, will quickly gain knowledge and that's exactly what I'm doing right now. I read a lot and stay 100% focused. Furthermore I would like to stay fit, I sport 4 days a week eat and healthy food, and drink plenty of water! I love doing sports not only because it makes you stronger but it's also good for your mind, it brings me peace.
Q. What would your Environmental Advocacies highlight?
First I want do something about the most important issues this planet has to deal with. To reduce the CO² emissions and deforestation.  We have a beautiful planet it is very important to handle it with care.  At this moment global warming is a big issue and we have to minimalize it effects before it is too late. This problem affects climate and nature. At this moment I am doing projects with the WNF team we go to elementary schools and give them in a child-friendly way information about the importance of our nature and wildlife.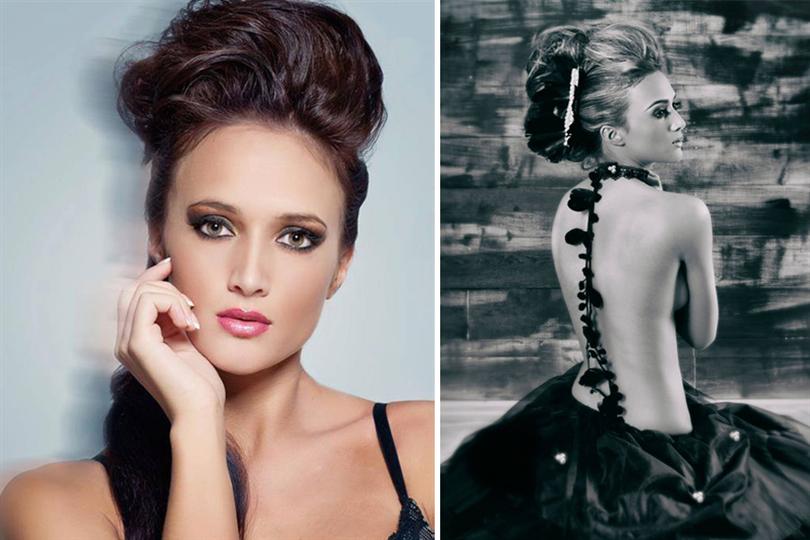 Q. According to you what does it take to be an Earth Warrior?
For me an Earth Warrior is someone who is aware of her own strengths and weaknesses, she needs to have good communication skills, and an own inspiring vision on the improvement of the Earth. An Earth warrior needs to be a natural beauty with a powerful character! She need good analytical thinking ability's, and she must be able to inspire people of every age. But most of all she needs to be caring and loving. That is what an Earth warrior means to me.
Q. How confident are you on winning the Miss Earth Netherlands 2016 crown?
It is certainly difficult to stand out from the others. The other three finalists are beautiful and have good qualities, I have a lot of respect for these girls. What makes me different is that I communicate easy with all kinds of people, I think it is important to be helpful, I've learned that you should stay always close to yourself. I grew up with a lot of nature and animals for which my love is very great. It is important for me to inspire people with a pure heart. I want to reach audiences from young to old with love. I am a real go-getter and don't give out soon! I have a strong analytical ability, and my body is in great condition, and with these skills i want to convince the jury, so fingers crossed!
Q. Who is your most loved beauty pageant winner till date, who has also inspired you to grow up as a beauty queen?
Aishwarya Rai is the one I will always remember, years ago I showed a picture of her to my mom because I thought she has such unique beauty. Aishwarya Rai won the Miss World title in 1994, she did a lot of social and humanitarian work. Next to this she starred in several films and is a member of the L'Oréal's Dream team. She is my favorite Miss from since I was young. This woman is a true power woman and a perfect role model.
Q. What according to you defines femininity? Who is the most treasured female figure in your life?
That is an easy  question for me, my mother. My mother grow up without a mother of her own. She missed out on a lot of love which a child needs in life. However without having an example she is the best mother I could ever wish for. I have a lot of respect for her. She is a real go-getter, she has a strong character and a lot of discipline. She will never give up although life has been hard on her. My mother will always believe in sunshine after rain. She gives me and my sisters all the love that she never received when she was a young girl, and for that i will always be grateful. She is the best example of someone who created her own happiness.
Q. If you wish to write an autobiography, what would be its last sentence?
The last sentence would be: Optimism is the faith that leads to achievement nothing can be done without hope and confidence. If you do not have faith in yourself, why should anybody else have faith in you? I always try to think in possibilities instead of restrictions.
Q. If you had to change one thing in your past, what would it be and why?
Life is a learning process, it is normal to make mistakes. Never regret something that made  you learn and you grow. I would not change anything in my past because the past made me a stronger person and thought me what is really important in life.