The gorgeous and witty lady, Sushmita Roy who was crowned as runner up at Fbb Femina Miss India Kolkata 2016, is truly an inspiration of perseverance and optimism. The lady is currently a medical student, and is vying for the title of Miss World India 2016.  She is certainly one of the strongest crown contender for the title of Femina Miss India and in the grandeur of her charisma, she is leaving no stone unturned to make the best use of this golden voyage. The epitome of elegance and eloquence, Sushmita has great plans for her upcoming journey at Miss India. Lately, we got a chance to interview this very graceful beauty queen, wherein she shared some of her wonderful experiences, motives and challenges. Have a look.
Q. The world celebrates you as a newly crowned beauty queen but would you like to give us a glimpse of your veiled personality?
Thank You! It feels great to be called as a "Beauty Queen". As a person I am very optimistic, approachable and quite persistent. I always try to stick to that one voice inside of me which says "Try again, don't give up". Something which people might not know about me is that I have been quite boyish growing up.
Q. Would you like to share some uniquely saccharine moments of your childhood with us?
Yes! I remember every year watching the Femina Miss India pageant with my family. We all used  to  sit  together,  predict  our  winners  and  the  next  day  my  Father  used  to  collect the Newspaper cuttings so that I can paste them in my diary. I think all these things have somewhere given birth to this dream.
Q.  Every  great  initiative branches off from a motivation, who was your role model behind stepping into the world of beauty pageants?
I think every Miss India starting from Meher Castelino to Aditi Arya, Aafreen Vaz, Vartika Singh all of them  have inspired me so much that  choosing  only  one  of them  as  a role model would be very difficult. I love all of them and want to make a positive impact in every possible way just as they did.
Q. Who is your most loved beauty pageant winner till date, who has also inspired you to grow up as a beauty queen?
I cannot name just one. I really admire Aishwarya Rai, Diana Hayden, Sushmita Sen, Lara Dutta, Persis Khambatta and of course Priyanka Chopra. They all have been my Rockstars. But the list would go on and on because every one of them is unique in their own way.
Q. What would your Beauty with a Purpose Project highlight?
I am studying Clinical Dietetics now, so my focus is mainly in the areas concerning with food and nutrition of women and children.
Q. How are you preparing yourself for the Femina Miss India pageant?
I think after all the training and grooming sessions we have received at the fbb Femina Miss Kolkata 2016 pageant I feel much more confident. Our team of experts from the Miss India Organization has trained us so wonderfully that now I know which aspects I need to work on. I am going to religiously work on everything that I have learned from this pageant and put my heart and soul into being my best.
Q. Miss World pageants have immense level of assessments like, Beauty with a Purpose, Sports  and Talent Round, how are you gearing yourself up for these challenges?
Beauty with a Purpose is a very important segment of the Miss World Pageant, and I am going to put all my hardwork especially into this segment. For Sports I am really trying to stay fit and active and for the Talent let it be a surprise.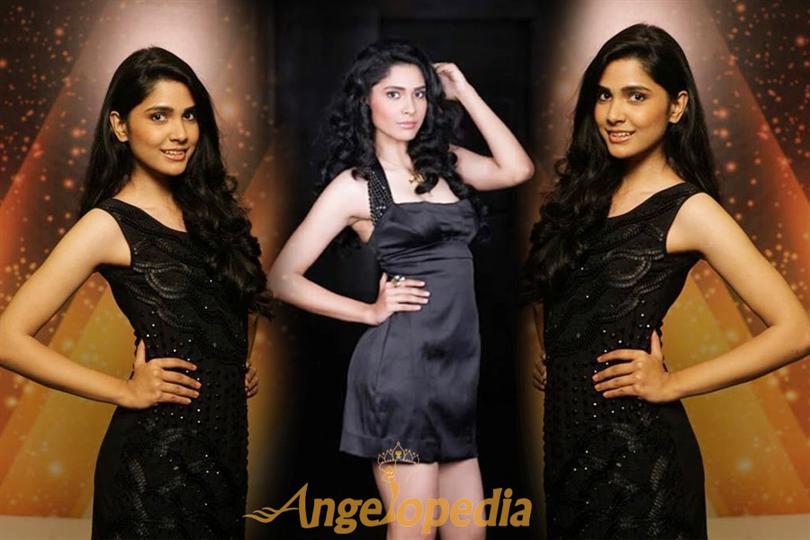 Q. Who was your biggest source of strength and support as you competed for the very coveted state pageant?
My Family especially my Father. We lost him a year back. I started my journey holding his hands and went for the first time for Femina Miss Kolkata 2013, I couldn't make it at that time, but still he was very happy. Even after all the ups and downs my Mother and Sister supported and encouraged me to participate again. I wish my father was alive today to see me emerging as a winner this time.
Q. What according to you defines femininity? Who is the most treasured female figure in your life?
For me Feminity is all about treating everybody with respect and to stand strong even when the world falls apart. I don't have only 'one' but 'two' female figures in my life. My Mother who always supports me and has taught me the wonderful lessons of humanity. My sister who takes care of me like my father. Whatever I am today is only because of them.
Q. If you wish to write an autobiography, what would be its last sentence?
For Everything there is a Reason and a Season
Q. What according to you is the true essence of beauty?
I believe that the true essence of beauty is all about spreading joy wherever you go. When people look at me I want them to feel beautiful. I want people to see themselves in me.
Q. If not a beauty queen, what would you have aspired to be?
I always wanted to be a Miss India. I am also studying Dietetics so may be a Dietitian.
Q. How do you balance your diet? What is your fitness regime?
I always try to eat a clean and balanced diet with lots of proteins and fresh fruits. I am in college so there are days when I also eat junk foods but then I balance that by drinking lots of water and green tea. I am  an  early  morning  person, I really like to get up early and do Yoga and meditation, that really keeps me calm and patient. Then I walk my way to the gym and do thirty minutes of cardio and weights training.
Q. If you had to change one thing in your past, what would it be and why?
This was exactly the same question I was asked on stage on the finale night. I would go back to the day when I lost my father and bring him back because if he was alive today he would have been the happiest person to see me ''Shining bright like a Diamond !''
Q. What message would you like to give to your fans on Angelopedia?
First of all thank you very much for your appreciation and kind words. I feel very blessed to have  your support  in  the most  important  journey  of my  life. You  keep  us motivated  to  work  harder. Please keep loving and supporting us and let this be ''Our Journey to the Crown''.