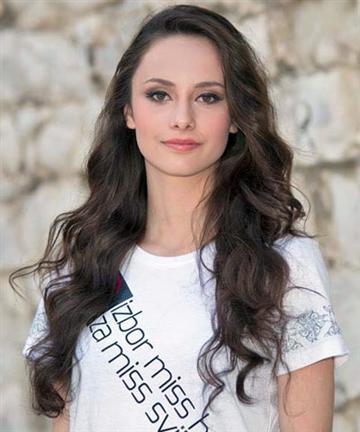 17 years old Vanna Apostolovski hails from Novo Selo na Dravi. This beauty carries sharp suave facial features, curvaceous body and glossy locks. With these amazing qualities Vanna can give a cut-throat competition to her co-contenders. She is the best bet for the eminent crown. Vanna is all set to mark her victory as the Miss Croatia World 2016 queen.
In an interview with our correspondent, the dazzling beauty Vanna Apostolovski, shared her thoughts, experiences, and aspirations in the world of pageantry. Below is the transcript of her interview-
Q.  How do you feel after becoming one of the finalists of Miss Croatia World 2016?
I feel very blessed and honored to be a part of something beautiful like this.
Q. How are you preparing yourself for the Miss Croatia World pageant?
I haven't prepared very much because I had school, but I believe there is no need for preparing much because you are presenting yourself as the person you already are.
Q. Every great initiative branches off from a motivation, who was your role model behind stepping into the world of beauty pageants?
There hasn't been a big role model. I would like to become a role model to little girls and have more people to raise awareness of global issues.
Q. What according to you defines femininity? Who is the most treasured female figure in your life?
Beauty, grace and kindness. My mom is my hero.
Q. Tell us something that most people don't know about you?
Although I can sound a bit rough sometimes I just love honesty.
Q. What are your hobbies and interests?
I like to spend time with my family and friends, walking my dog or do some sports.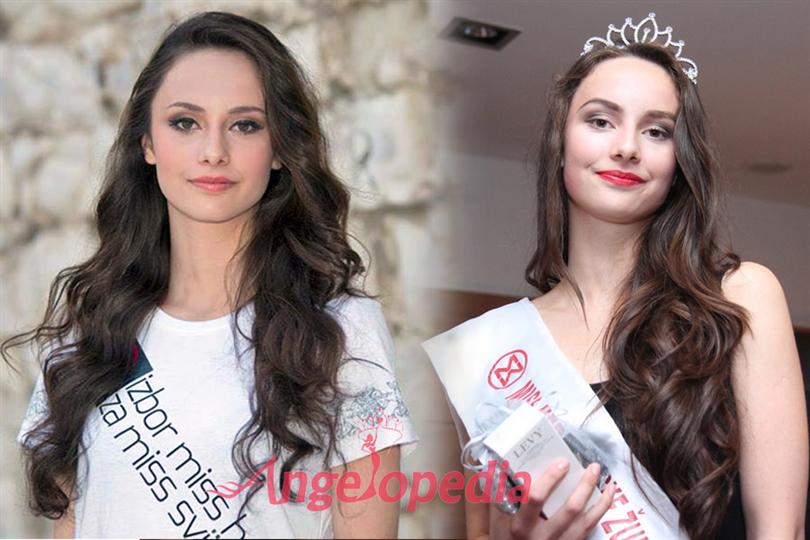 Q. What makes you a beautiful person (besides your 'killer' looks)?
I believe I am a nice,honest person always ready to help.
Q. If you were invisible for a day, what all would you do?
I would probably visit some places people are not allowed to or I would just travel as much as I wanted to.
Q. If you could define yourself with a "colour", what colour would you choose and why?
Black. Powerful yet very elegant.
Q. What is special and unique about being a Croatian woman?
People say we are very beautiful and strong women.
Q. If you wish to write an autobiography, what would be its last sentence?
"And they lived happily ever after" , althogh I have never thought about writing a book.
Q. If you had to change one thing in your past, what would it be and why?
Nothing. Just live your life as it is.
Q. Precious or Priceless? What would you choose and why?
Precious. There is happiness in the littlest things.
Q. If not a beauty queen, what would you have aspired to be?
I would love to change things like child labour or poverty as a young woman and set an example to all young girls all over the world.
Q. What message would you like to give to your fans on Angelopedia?
Don't judge a book by its cover.