Amidst all the national pageants taking place these days, Costa Rica has announced its representative for Miss Earth 2017 pageant. Fernanda Rodriguez has been appointed as the new Miss Earth Costa Rica 2017. Costa Rica didn't compete at Miss Earth in the year 2016. In 2015 Andrea Rojas Pacheco represented Costa Rica at Miss Earth 2015 pageant. Now, Fernanda is all set to compete at Miss Earth 2017 pageant.
Also Meet the newly crowned Miss World Northern Ireland 2017
Fernanda is not new to the world of pageantry, and the beauty queen has her share of experience in this field. She was Miss Teen Mesoamérica Internacional 2013 and finalist at Miss Teen Universe 2015. Fernanda's crowning will mark a comeback for Costa Rica at the Miss Earth beauty pageant. Fernanda was officially appointed as Miss Earth Costa Rica 2017 during the Reina Costa Rica Intercontinental 2017 finals held last week. RCRI is the new franchise holder of Miss Earth in Costa Rica.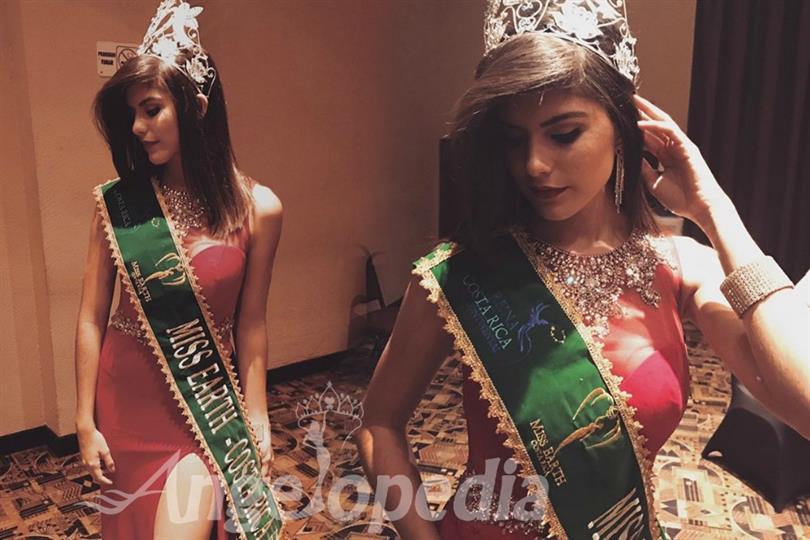 This year is going to be the 17th edition of Miss Earth pageant, which is scheduled to be held in October 2017. Miss Earth is an annual Beauty Pageant which is aimed at promoting Environmental Awareness. Carousel Productions organized and launched the first Miss Earth beauty pageant in 2001 to actively promote the preservation of the environment. Miss Earth is part of one of the Big Four International Pageants.  Miss Earth is one of the most unique kinds of a beauty pageant which promotes the idea of 'Beauty for a Cause'; all the contestants desiring to be crowned with the coveted title have to work for environmental and social causes and spread awareness.
Also Meet the finalists of Miss World Trinidad and Tobago 2017
The reigning Miss Earth is Katherine Espin of Ecuador. At the conclusion of the Miss Earth 2017 pageant, Katherine will pass on her crown to her successor.
Costa Rica hasn't won any Miss Earth crown yet. Will Fernanda's appointment bring the country it's first Miss Earth crown? Only time will tell. Meanwhile, let us know what do you think of the newly crowned Miss Earth Costa Rica 2017 Fernanda Rodriguez?