Here is some good news for all the Miss Earth fans in Myanmar. The 2017 edition of the Miss Earth Myanmar pageant is on, and the finale of the pageant will be a gala night to remember. According to the Miss Earth Facebook page, the reigning Miss Earth Katherine Espin, along with Miss Earth 2015 Angelia Ong and Miss Earth 2014 Jamie Herrell, will grace the finals of Miss Earth Myanmar 2017.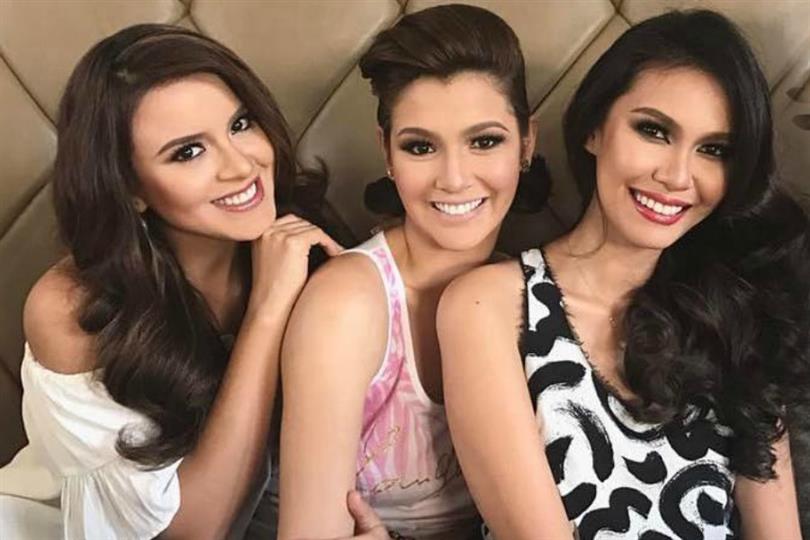 Also Read : Miss World Lebanon 2016, Sandy Tabet Saves a Life with a Gift of Life Lebanon
Katherine Espin and Angelia Ong are currently in Angola, fulfilling the advocacies of the Earth warrior. The two recently visited the ZAP Viva TV station for a guesting on the show Viva Trade with the Miss Earth Angola director Stiviandra Ribeiro de Oliveira. During their media visit, the two beauties talked about their purpose of visit and also gave an insight on their advocacy as the earth warriors.
On the other hand, Jamie Herrell is in Ghana with other Miss Earth 2016 beauties including, Miss Earth Air 2016 Michelle Gommez, Miss Earth India 2016 Rashi Yadav, Miss Earth Bahamas 2016 Candisha Rolle, and Miss Earth Zambia 2016 Sharon Enkromelle Andrew. The beauties are in Ghana to assist Miss Earth Ghana 2016, Deborah Eyram Dodor in launching the "Trash in Bin" Campaign.
The finale of Miss Earth Myanmar 2017 is scheduled to be held in the first week of June. The date and the contestants haven't been revealed yet. Miss Earth is one of the most unique kinds of a beauty pageant which promotes the idea of 'Beauty for a Cause'; all the contestants desiring to be crowned with the coveted title have to work for environmental and social causes and spread awareness.
The pageant winner is expected to be involved in international projects, which are also promoted during the pageant's broadcast. The delegates also take part in tree planting ceremonies, environmental and cultural immersion programs, sponsor visits and tours.
Also Read : Katherine Espin and Angelia Ong on ZAP Viva TV station, Angola
The winner of the Miss Earth Beauty pageant is bestowed the title Miss Earth; her runners-up are also given titles named after the other classical elements of life i.e. Miss Earth-Fire (equivalent to third runner-up), Miss Earth-Water (equivalent to second runner-up), and Miss Earth-Air (equivalent to first runner-up). Miss Earth is the only one out of the "Big Four" pageants which have individual titles for the runners-up