Another beauty has made it to Miss Earth 2017 & the lucky one is Angolan beauty Emerlinda Martins. The beauty is graceful and ready to take on the world. She is the first representative of the Southern African nation in Miss Earth pageant. She was crowned Miss Earth Angola 2017 during the crowning event held on April 21st 2017. She was crowned by the beautiful Miss Earth 2016 Katherine Espin and pretty Angelia Ong Miss Earth 2015. She participated in Miss Angola 2017 and was titled as the second runner-up.
Also Read : Ghana successfully launches Trash in Bin Campaign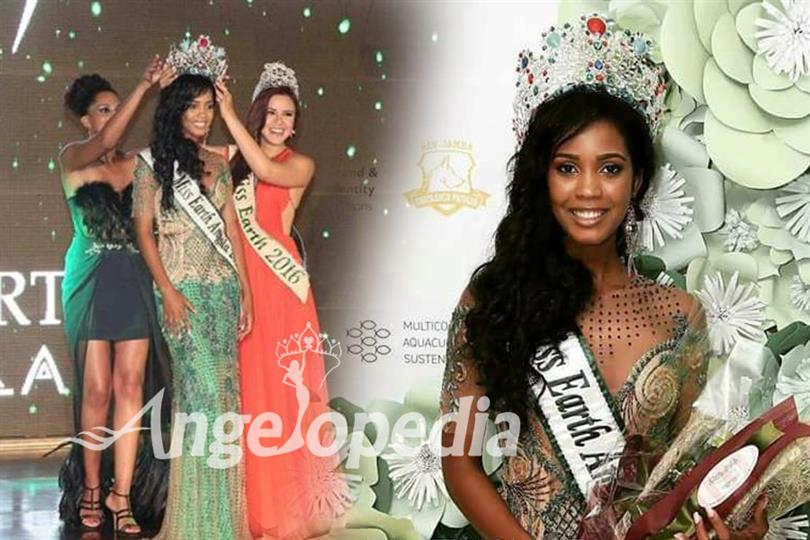 Emerlinda is now ready to fight for the crown with the other scintillating contestants in the Miss Earth 2017 to be held this year. The yearly election brings together 80 Countries and targets to make a pro-environmental awareness, promotion of more eco-sustainable practices and the preservation of nature.
Miss Earth Angola is the ambassador of ecotourism & environmental preservation, starting from the mandate under the motto that says- "Renewable energies for a sustainable future."
"It is necessary to promote a mass environmental awareness and channel media attention to an urgent issue, which requires immediate resolution," said Emerlinda Martin. It is great to see the gorgeous winner who is so much concerned about the environment and its preservation that will surely help other girls to come forward and make a difference in life.
Also Read : Iris Mittenaere to travel to Haiti with Smile Train Organisation?
It will be great to see the winner of Miss Earth Angola on the final coronation night of the Miss Earth 2017 competing with other contestants. We wish her all the luck for the coming competition.