Ghana has successfully launched the Trash in Bin Campaign, and the event was held at the Golden Tulip Hotel. Miss Earth Zambia, Nigeria, Kenya, Namibia, Lebanon, England, Guam, Suriname, India, Philippines and Mexico, were in attendance. 'Trash In Bin Campaign' encourages people to develop the habit of putting their trash or rubbish in bins instead of littering the environment with it. "Trash in Bin" campaign is an initiative to keep the world clean by throwing the garbage in the bin and not just anywhere else.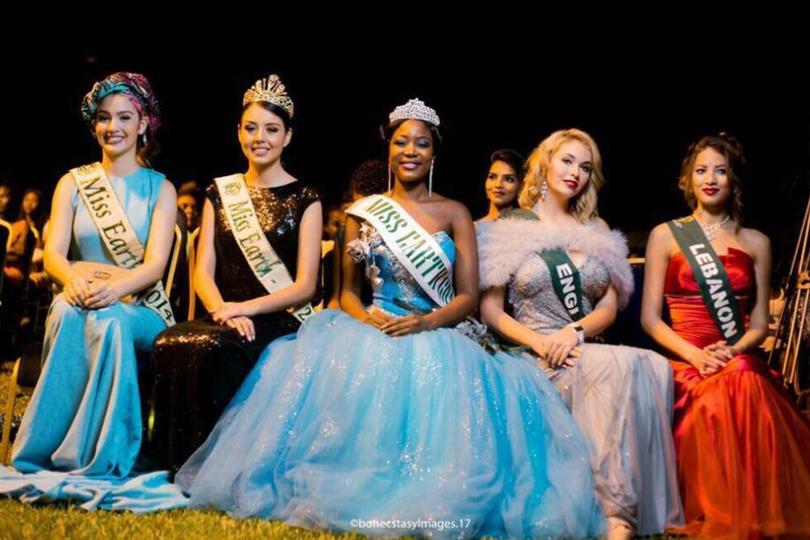 Also Read : Iris Mittenaere to travel to Haiti with Smile Train Organisation?
All the queens looked regal and elegant as they graced the event. During their stay in Ghana, the Earth Warriors met the Ministers of Environment, Tourism, Culture and Arts, Local Government as well as Lands and Natural Resources. The girls also visited various Embassies and High Commissions in Accra, attended charity events with Kayayei and toured around the Elmina Castle and other places of interest.
Apart from the touring and travelling, the girls also participated in a tree planting exercise at Kyebi in the Eastern Region with the Okyehene, Osagyefo Amotia Ofori Panin, and took the campaign to Ho at a durbar to be organised in their honour.
Miss Earth is an annual Beauty Pageant which is aimed at promoting Environmental Awareness. Carousel Productions organized and launched the first Miss Earth beauty pageant in 2001 to actively promote the preservation of the environment. Miss Earth is part of one of the Big Four International Pageants.  Miss Earth is one of the most unique kinds of a beauty pageant which promotes the idea of 'Beauty for a Cause'; all the contestants desiring to be crowned with the coveted title have to work for environmental and social causes and spread awareness.
The winner of the Miss Earth Beauty pageant is bestowed the title Miss Earth; her runners-up are also given titles named after the other classical elements of life i.e. Miss Earth-Fire (equivalent to third runner-up), Miss Earth-Water (equivalent to second runner-up), and Miss Earth-Air (equivalent to first runner-up). Miss Earth is the only one out of the "Big Four" pageants which have individual titles for the runners-up.