Katherine Espin, the stunning winner of the most prestigious title, Miss Earth 2016 graced the event by participating in tree plantations and other promotional activities in Angola. The beauty has been there for a while now, promoting the good of environment.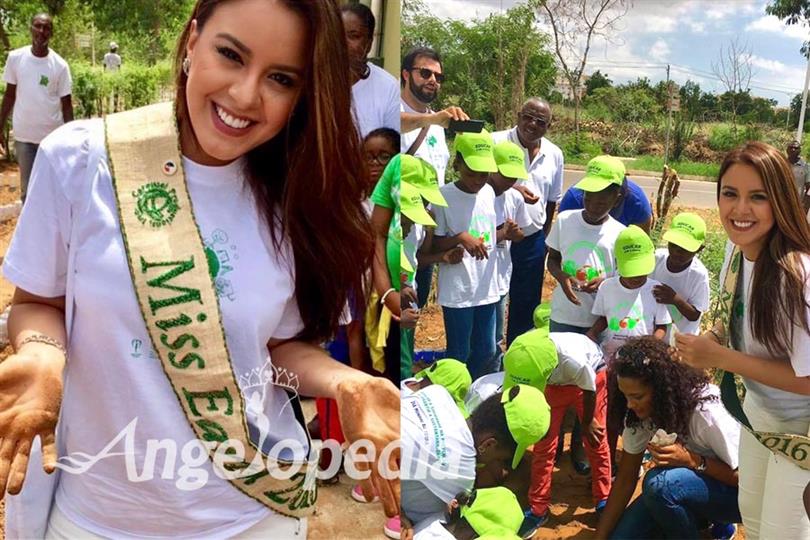 Also read some lesser known facts about Miss Indonesia 2017 Achintya Holte Nilsen
The gorgeous lady looked amazing and was all smiles while planting trees with a realization that she was doing the best to safeguard the environment. The best thing about the whole program and event is that the other beauties as well were all geared up to celebrate the Earth Day with great zeal. The events include Trash in Bin, promoting Environmental education & more.
Katherine was crowned Miss Earth 2016 on 29th October at the Mall of Asia Arena, Pasay City, Metro Manila, Philippines. After winning the title she has been participating in various programs and events to maintain the prestige of being the reigning queen.
Along with Miss Earth 2016, Miss Earth Uganda kept the events energized with her active participation in the celebration of Earth day. Most appealing thing to notice was the way the beauties showed full dedication towards this amazing tour to Angola to make the initiative a success. We should also fetch inspiration from such beauties to make our environment out of harm's way and protected.
Let's hope to see more such tours and great contributions by Katherine Espin in the near future. All the best to the beauty!