The beautiful winner of Miss Earth 2016, Katherine Espin has been busy in fulfilling her duties as the reigning queen. She is one of our favourite beauty queens because of her unmatched kindness, consistency and determination to accomplish all her goals. Taking from her visit to Isabela School for Deaf and Mute to Department of Tourism Philippines, she has been performing her responsibilities quite agreeably. Recently, she visited Tumauini from the Province of Isabela, Philippines to spend some precious time with the community.
Also See our Top 5 favourites of Miss USA 2017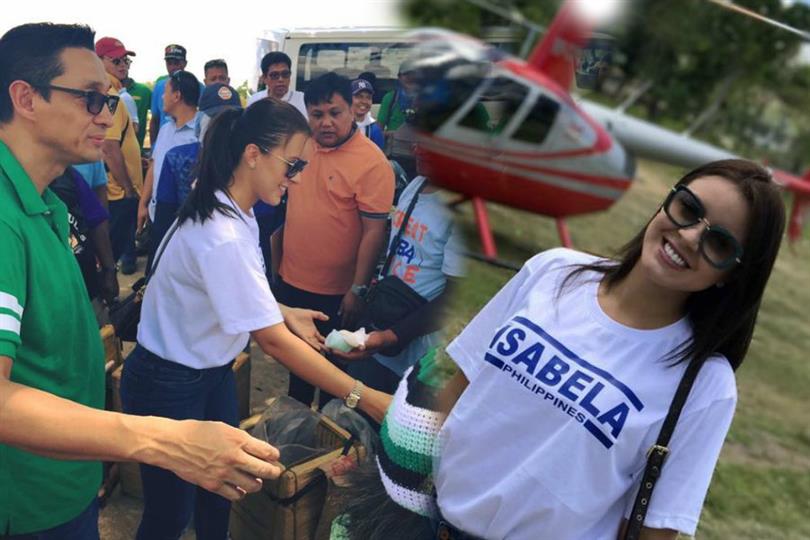 She was seen wearing a casual look with a heartful of love and generosity. The beauty tried to educate people about the environment and how can we protect it effectively. She said, "Tumauini from the Province of Isabela were I was able to spend time with the community. Tomorrow I will be in different towns from the province starting an amazing project that I will update all of you later on! Thank you Earthlings for all the support we receive every day, we have amazing projects coming up supporting our advocacy which is the environment."
Katherine has always talked about working towards creating awareness on Climate Change. According to Katherine, people's interest plays an important role in this problem. In addition to raising awareness about climatic change, the beauty queen said she would also promote eco-tourism among big companies, and bring into practice the five environmental Rs – reuse, reduce, recycle, rethink and respect.
Also Read : Miss USA 2017 Judges and Performers Announced
The best part was to see her smiling all the way and communicating with the citizens of Tumauini. She has something more interesting in order to save her environment in the near future. We are quite excited as well as curious to know what she has in store to make the Mother Earth happy and protected. We want to wish her all the best for keeping her efforts up in making the earth a lovely place to live.