The grand finale of Showstars Spain 2017 came to an end with the crowning of Noemi SartalLoira as the winner. The pageant was held on 30th April 2017 and all the 18 contestants looked amazing in their splendid gowns. Loira succeeds Nazaret Lamarca López Miss Earth Spain 2016 and will represent her country at Miss Earth 2017.
Also Meet the newly crowned Miss Grand Philippines 2017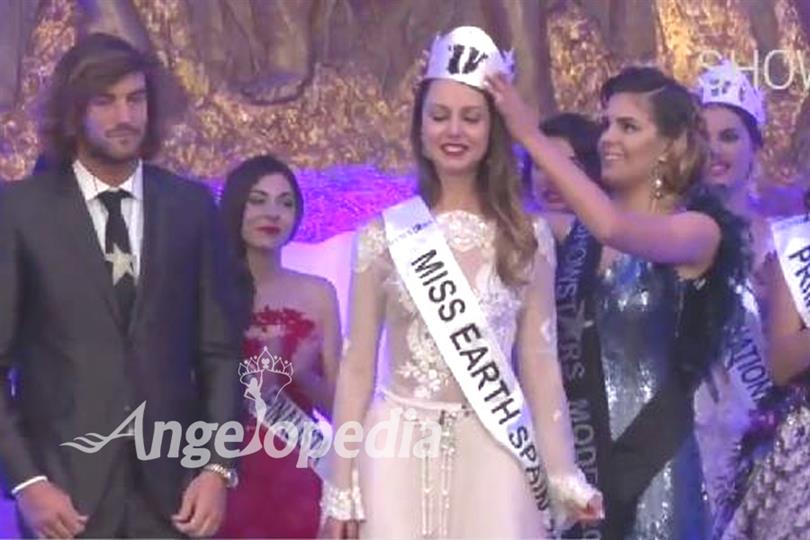 Noemi is an English and French High School student who aspires to become a future judicial police. Noemi loves to draw and wants to keep the talent bright always. "Insist, persist, resist and never give up," is the saying she wants to follow to achieve everything she desires for.   Aside from her native language (Spanish), this Pontevedra native also speaks English and French. Noemi, 18 years old, was crowned Miss Earth Spain 2017 at the recently concluded Showstars Spain 2017.
The finale of Showstars Spain 2017 started with the introduction of the finalists and all the delegates took the stage to introduce themselves. All the finalists gave their best shot during the finals and looked gorgeous as they dazzled through the event in their evening gowns.
Also Meet the newly crowned Miss Intercontinental Philippines 2017
Noemi looked mesmerizing wearing a white sheer gown with beautiful embroidery all over. She was seen crying before the announcement with nervousness and a hope to win the title.
Coming back to your valuable opinion, what do you think of the newly crowned Miss Earth Spain 2017? Can she be Spain's first Miss Earth?